La Crosse Motorcycle Accident Attorneys
Our experienced La Crosse motorcycle accident attorneys at Bye, Goff & Rohde can help if you have been injured in a motorcycle accident. Our law firm has helped countless clients navigate the complexities of their cases and provided them with knowledgeable legal representation. We understand that these types of accidents can be devastating for victims and their families, which is why we are committed to providing our clients with compassionate and dedicated service throughout every step of their case.
With decades of combined experience in personal injury law, our attorneys will fight aggressively on your behalf for the compensation you deserve. Whether it's negotiating settlements or taking your case to trial, our team is here to help you get justice. Contact us today for more information about how we can assist with your motorcycle accident claim.
Common Causes of Motorcycle Accidents
A variety of factors, including distracted driving, impaired driving, dangerous road conditions, inadequate safety equipment, and vehicle defects can cause motorcycle accidents.
Distracted driving is one of the leading causes of motorcycle accidents. This behavior occurs when drivers fail to pay attention to the roadway due to distractions such as texting or talking on the phone. It can also include eating or drinking while driving, using devices inside the car like GPS systems or radio controls, or engaging in conversations with passengers.
Impaired driving is another major cause of motorcycle accidents. Driving under the influence can impair vision, reaction time, and decision-making skills, making it difficult for drivers to navigate through traffic and stay safely on their intended course.
Dangerous road conditions can also lead to serious motorcycle accidents. Poorly maintained roads with large potholes, cracked pavement, sharp edges on guardrails, improper or missing signage, and/or poor lane markings can all contribute to rider injuries and fatalities. Additionally, inclement weather, such as rain or snow, can make roads slippery, reducing visibility and increasing the chances of an accident.
Finally, vehicle defects are another major factor contributing to yearly motorcycle crashes. Despite regular maintenance, these problems may still arise from faulty parts resulting in issues like brake failure or tire blowouts.
Common Motorcycle Accident Injuries
Motorcycle accidents can result in a range of injuries, some of which can be very serious and require extensive medical treatment.
The most common motorcycle accident injuries include:
Fractures: One of the most common types of injury sustained in motorcycle accidents. Common bones that are fractured during motorcycle accidents include the arms, legs, hands, and feet.
Contusions: Another common type of injury seen in motorcycle crashes. In more severe cases, these can cause bleeding under the skin and hematomas that could require medical attention.
Lacerations: Occur when sharp objects come into contact with the skin and cause cuts that can range from superficial to deep, depending on the object involved. Motorcycle riders are especially vulnerable to this type of injury because they lack protection from external elements such as road debris while riding.
Burns: A risk for motorcyclists due to exposure to heat sources such as exhaust pipes or proximity to other vehicles' engine parts. These burns can vary significantly in severity based on what kind of heat source was encountered during the crash.
Dislocations: Occur when bikers land awkwardly after being thrown off their bikes or if part of their body is pinned between an object and their bike as a result of the accident. This type of injury usually affects joints such as elbows or knees but can sometimes be found on shoulders or hips.
Traumatic Brain Injuries (TBI): Brain injuries are a risk for those involved in motorbike accidents due to the lack of protection they have while riding. Motorcycles do not provide the same level of protection as a car, and riders can suffer severe head trauma in the event of an accident. This is especially true if they are not wearing a helmet, which can help absorb some of the impact from an accident. Symptoms commonly associated with TBIs include loss of consciousness, memory problems, confusion, difficulty thinking clearly, and even seizures.
Spinal Cord Injuries (SCIs): These are severe and often life-altering medical conditions that can occur if someone's spine is exposed to extreme force during a collision. Depending on where along the spinal cord the injury occurred, symptoms may include paralysis, chronic pain, and/or diminished sensation throughout the body below the affected area.
Internal Organ Damage: Occurs when organs within the body suffer trauma due to excessive force placed upon them during an accident. These organs may not function correctly following an accident, necessitating surgery or long-term treatments.
Who Can Be Found Liable for a Motorcycle Accident?
The most common scenario in which someone can be held liable for a motorcycle accident is when another driver or vehicle has caused the accident. This could be due to another driver's negligence, such as failing to yield the right of way, running a red light, or making an unsafe lane change. In other cases, the other vehicle may have had a defective part or malfunctioned, leading to the collision. In these cases, the part or vehicle's manufacturer may be found liable for damages suffered by the motorcyclist.
In addition to drivers and manufacturers of vehicles, other parties may also be at fault for motorcycle accidents. Poorly maintained roads and highways can cause accidents if improperly repaired. Road debris left on the roadway by construction crews can also lead to hazardous conditions that cause accidents. If insufficient signage is present on streets, motorcyclists could easily miss important warnings and instructions that would help them avoid collisions with other vehicles or objects.
---
To schedule a free consultation, call our team at (608) 602-7272 or contact us online today.
---
An experienced motorcycle accident attorney can be invaluable in helping you recover damages for the injuries and losses you have suffered. Our La Crosse motorcycle accident lawyers understand the laws surrounding these types of accidents and the intricate details of how insurance companies operate.
We will help you assess your legal rights and potential claims so that you can make informed decisions about your case. Our attorneys will also use our knowledge and experience to pursue compensation on your behalf, including negotiating with insurance companies and/or taking the responsible party to court if necessary. This includes seeking compensation for medical bills, lost wages, pain and suffering, any permanent disability from the accident, and other forms of financial loss.
We can also provide essential guidance during this difficult time by ensuring that all deadlines are met, paperwork is completed correctly, and all pertinent documents related to the case are appropriately filed. In addition, our team may investigate further into the incident by obtaining witness statements or gathering additional evidence that could help strengthen your case. We have relationships with medical experts, accident reconstructionists, and other crucial resources that could help your case.
By involving an experienced personal injury attorney following a motorcycle accident, you may gain access to justice more readily than if you were attempting to navigate the legal system alone.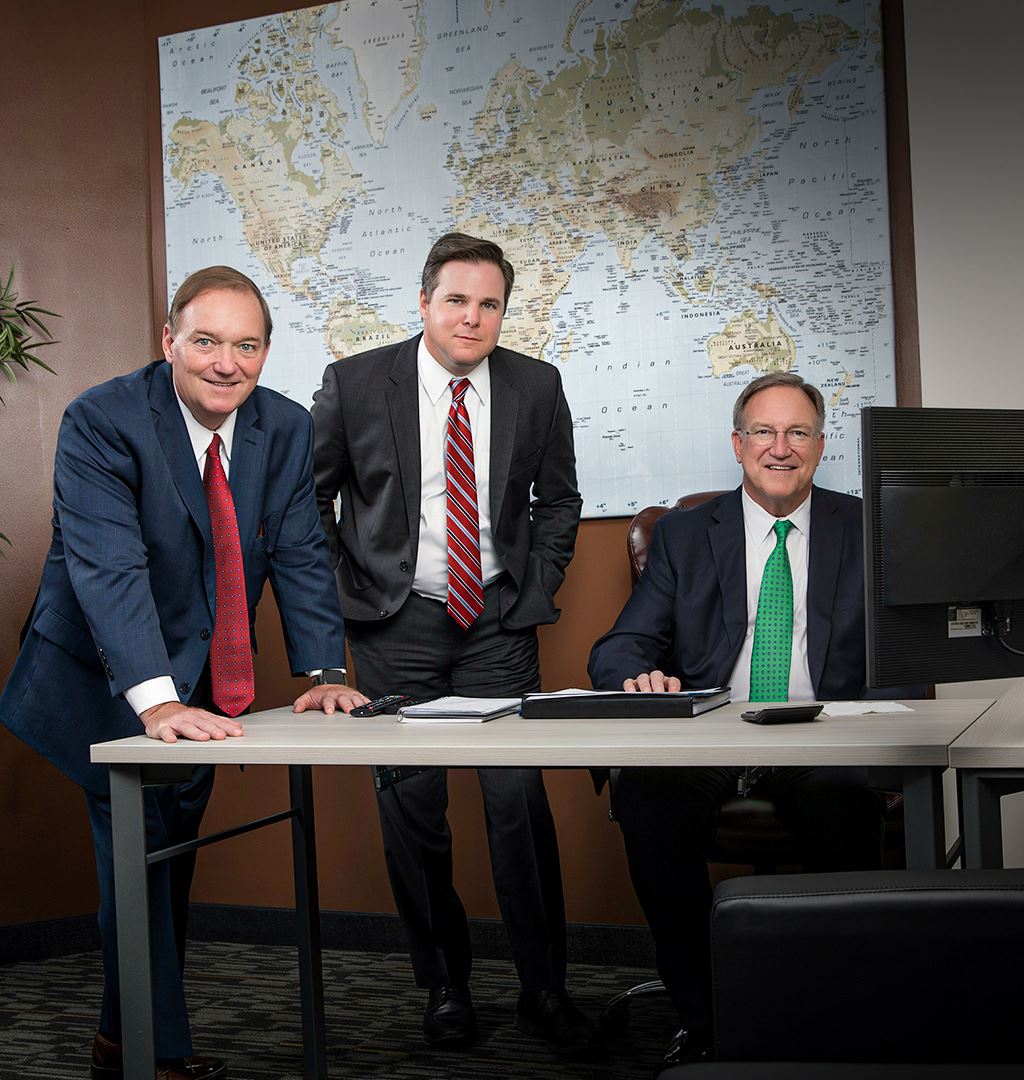 What Damages Can You Recover?
We understand that you are going through a challenging and complicated time. You could be struggling with paying for your losses in your motorcycle accident. Our La Crosse motorcycle accident lawyers want to assure you that we are here for you and will seek any damages you are entitled to.
If your case is successful, you could be entitled to special, general, and, in some rare cases, punitive damages.
Special damages are those losses that can be quantified easily because they are related to measurable, out-of-pocket expenses resulting from an injury or other loss. Typically, these losses include:
Medical Expenses
Lost Wages
Future Medical Expenses
Lost Wages
Following your accident, we will consult with your doctor as well as medical experts to determine the total cost of your injuries, including care that will become necessary in the future.
General damages are more abstract and harder to quantify than special damages.
These damages compensate you for the emotional or psychological consequences of your accident, such as:
Pain and Suffering
Emotional Distress
Loss of Enjoyment of Life
Loss of Consortium
Disfigurement or Disability
Punitive damages are also possible; however, they are only awarded in rare and extreme circumstances. These are intended to punish a person for extreme negligence. We will examine your case closely to determine whether punitive damages are possible.
We Are Here to Advocate for You
Our La Crosse motorcycle accident attorneys at Bye, Goff & Rohde would love to discuss your accident at your earliest convenience. We understand this is a confusing and painful experience and will do everything we can to make it easier for you. If you cannot travel to our office, we will happily meet you at your home to discuss your case at no extra charge.
Hear From Our Past Client's
Real Clients. Real Stories.
"Judge Told my Jury They had "Witnessed Very Good Lawyering""

Brian is an excellent lawyer. Even the judge at the end of the trial told the jury they had "witnessed very good lawyering." Brian presents with maturity and surety that seem to far exceed his years.

- Erin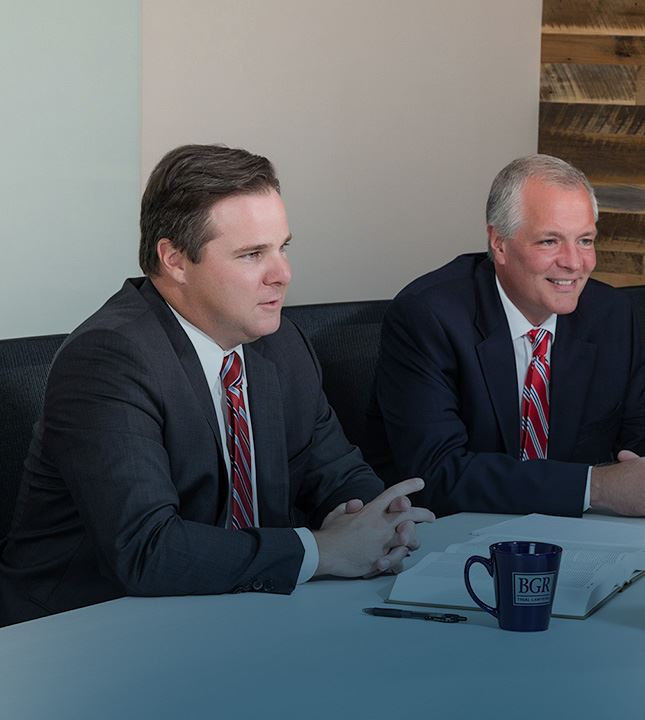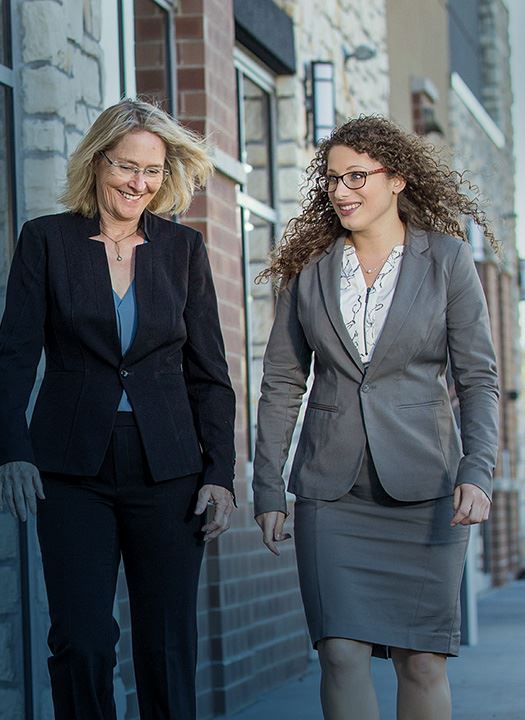 Explore Our Past Successes We Get Results

$6.0 Million Drunk Driving Accident

Bye, Goff & Rohde obtained $6,000,000 on behalf of a client who was injured due to a tavern intoxicating an underage driver.

$2.4 Million Distracted Driving Accident

Bye, Goff & Rohde obtained $2,393,000 on behalf of an adult male who suffered serious injuries (including a brain injury) when he was hit by a truck driver who was texting on a cell phone.

$2.3 Million Spinal Cord Injury

Bye, Goff, & Rohde obtained $2,300,000 on behalf of an adult male who suffered a spinal cord injury in a Dodge vehicle.

$2.17 Million Tractor-Trailer Accident

Bye, Goff, & Rohde obtained $2,167,990 on behalf of an adult male who suffered multiple serious injuries including brain damage in a tractor-trailer accident.

$2.0 Million Burn Injury

Bye, Goff, & Rohde obtained $2,000,000 on behalf of an adult female who suffered severe burns as a result of a defective product.

$1.25 Million Pedestrian Accident

Bye, Goff & Rohde obtained $1,250,000 on behalf of a minor who was struck by a vehicle while on a skateboard.