Duluth Personal Injury Attorneys
Seasoned Minnesota Attorneys Fighting for Justice
At Bye, Goff & Rohde, our team of Duluth personal injury attorneys is dedicated to helping you get the justice and compensation you deserve. We understand that it can be a confusing and overwhelming time for you and your family when you've been injured due to another person's negligence or recklessness. That's why we strive to provide our clients with personalized service and attention throughout the legal process.
Our Duluth personal injury attorneys have extensive experience handling cases involving auto accidents, slip-and-falls, product liability claims, and more. Our goal is to hold those responsible for causing your injuries accountable so that you can focus on recovering from your trauma without worrying about the financial burden associated with your accident. With decades of experience fighting for victims of personal injury across Wisconsin and Minnesota, we take pride in offering knowledgeable advice, compassionate support, and aggressive legal representation as we fight hard on your behalf.
What Is Personal Injury?
Personal injury is a legal term that refers to physical, emotional, or psychological harm caused to an individual due to the negligent or wrongful conduct of another person, organization, or entity. It is any type of harm suffered due to another's actions and can include physical injuries such as broken bones and whiplash and psychological injuries such as post-traumatic stress disorder. Personal injury cases are brought forward in civil court to seek monetary damages that can compensate an individual for their suffering.
At Bye, Goff & Rohde, we specialize in representing individuals who have been injured due to the wrongful acts of others. We have a team of experienced personal injury attorneys with decades of experience handling cases involving auto accidents, product liability, premises liability, and more. We will help you navigate the legal system and seek appropriate compensation for your injuries while providing you with knowledgeable advice and personalized representation every step of the way.
Cases We Handle
We believe that everyone should have access to justice when they suffer an injury due to the negligence of another party. We endeavor to win full compensation for your injuries and losses. Our attorneys represent clients in a wide range of cases.
Cases we handle include but are not limited to:
Car Accidents: If you've been injured in a car accident due to someone else's negligence or recklessness, we can help you pursue full and fair compensation for your medical bills, lost wages, and property damage.
Slip and Falls: Property owners are responsible for keeping their premises safe from hazards that could cause harm to visitors or customers. This responsibility is doubly important in a state like Wisconsin and Minnesota, where ice and snow are a constant hazard. If you were injured on someone else's property due to hazardous conditions or inadequate warning signs, we can help you seek damages for your injuries.
Brain Injury: Traumatic brain injuries (TBIs) can be debilitating and require costly medical treatment and rehabilitation services. Our lawyers understand how devastating these injuries can be for victims and their families, so we work to seek the compensation they deserve.
Wrongful Death: Surviving family members may be entitled to damages under wrongful death laws when someone is killed because of another person's negligence or wrongful act. Our attorneys are here to guide grieving families through this complicated process so they can get the financial support they need during this tragic time in their lives.
This is not an exhaustive list, and we are happy to discuss your case with you if it is not mentioned above. Call us for a free consultation.
What Damages Can I Recover?
Depending on the circumstances of your case, you may be able to recover special (economic) and general (non-economic damages). Punitive damages are also a possibility, though they are very rarely awarded.
Special damages generally pertain to any out-of-pocket expenses incurred due to the injury, such as medical bills, lost wages, and property damage. General damages are more subjective and include pain and suffering, emotional distress, loss of consortium or companionship, etc.
Punitive damages are different as they do not correspond to your injuries directly. They are awarded to victims when their offenders are found to have acted with egregiously negligent or reckless behavior.
At Bye, Goff & Rohde, our Duluth personal injury attorneys understand how devastating serious injuries can be for victims and their families. We are prepared to fight for the compensation you deserve for your physical injuries and mental anguish caused by the incident that led to your injury. We can also assist with recovering lost wages if you had to take time off from work due to your injury and negotiate with insurance companies for a fair settlement amount.
---
Call us at 218-510-1030 or contact us online to schedule a free consultation with our Duluth personal injury lawyers.
---

How Much Is My Case Worth?
The value of a personal injury claim will depend on several factors, including the severity of your injuries and any losses incurred. At Bye, Goff & Rohde, we take the time to understand your individual needs to determine how much your case may be worth.
When assessing the value of a personal injury claim, we consider various elements such as medical expenses, lost wages due to missed work, pain and suffering damages, and other economic and non-economic losses. Additionally, our attorneys will investigate any third-party liability and punitive damages that could increase the value of your claim.
Our legal team takes pride in providing personalized client care while helping you get justice for your pain and suffering. We understand that dealing with an injury can be overwhelming, so we strive to make the process as stress-free as possible. With over 180 years of combined experience handling various personal injury cases, our attorneys are committed to representing your rights and fighting for the fair compensation you deserve.
For more information about how Bye Goff & Rohde can help assess the value of a personal injury claim and obtain appropriate compensation for losses sustained due to negligence or wrongful conduct by another party, get in touch with us today. We offer free consultations and would love to hear more about you and your situation.
How Can a Personal Injury Lawyer Help Win My Case?
Our attorneys will work closely with you to review the facts of your case and help you seek maximum financial compensation for your injuries and damages. We will thoroughly investigate all potential insurance coverage issues that may arise, such as uninsured motorist or underinsured motorist claims, as well as other sources of liability, such as premises or product liability. Our team is well-versed in relevant laws and regulations, making it easier for us to seek a favorable outcome for our clients.
We can refer you to qualified healthcare professionals to address your physical, mental, and emotional needs throughout your claim.
Furthermore, we have extensive experience dealing with insurance companies that may challenge your claim in an attempt to deny or reduce what they owe you. Our attorneys will stand up to any unfair tactics insurers use and work diligently to seek the total compensation entitled by law.
At Bye, Goff & Rohde, we understand how emotionally, financially, and physically devastating an injury can be for both you and your family, which is why we prioritize you.
Hear From Our Past Client's
Real Clients. Real Stories.
"Thank You Brian Laule!"

Brian is a very knowledgeable attorney, who pays very close attention to detail. He presents himself in a very sure manner. He made sure that my questions were answered and that I knew and understood what to expect throughout the entire process.

- Diane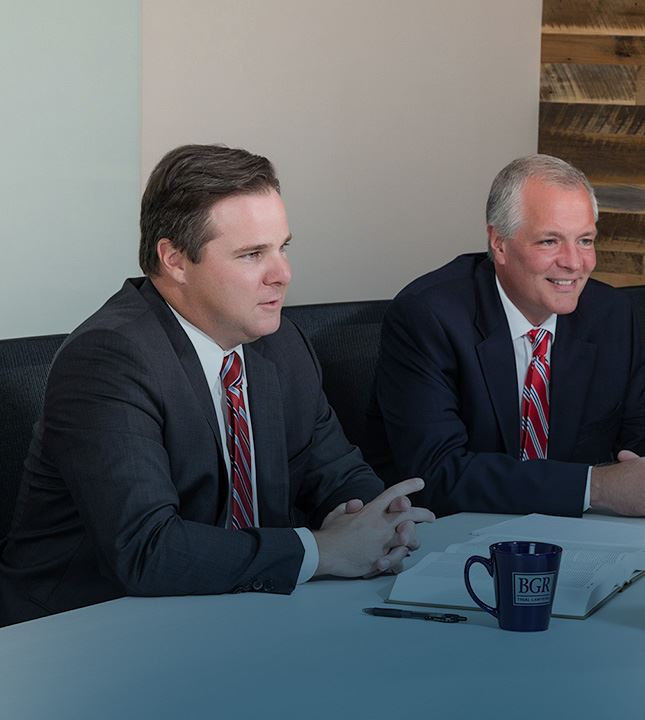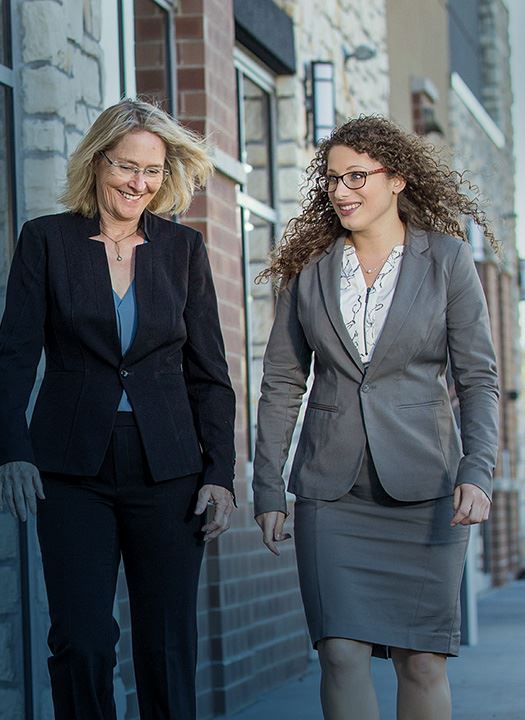 }">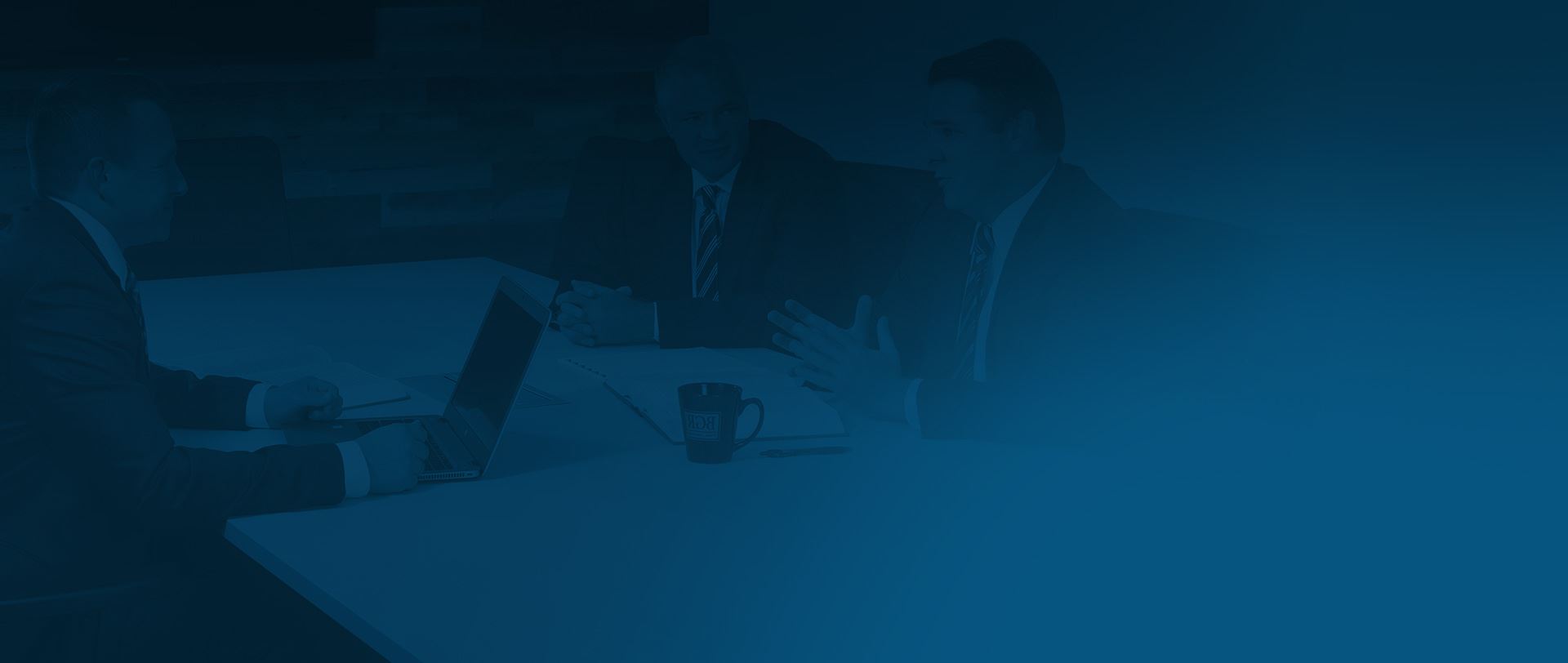 How Much Does a Personal Injury Lawyer Cost?
The cost of a personal injury lawyer varies.
Our attorneys operate on a contingency fee arrangement where we are only paid if we successfully recover compensation on your behalf. In other words, you won't owe any money out of pocket unless you are awarded a settlement or win a lawsuit. We charge a percentage of the total damages you are awarded, which is determined by the complexity of your case.
Focused on Your Success

Our team is not afraid to take your case to trial if that is what your case requires.

Innovative Legal Strategies

At Bye, Goff & Rohde you get a full team of attorneys dedicated to setting both you and your case up for success.

Experienced Legal Counsel

Our team has nearly 410 years of combined experience. We have what it takes to get the best possible result.