Duluth Truck Accidents Lawyer
Filing a Truck Accident Claim in MN?
Our team of Duluth truck accident attorneys at Bye, Goff & Rohde has nearly 50 years of experience representing clients involved in truck accidents. We have a deep understanding of the laws and regulations that govern the trucking industry and we use that knowledge to provide effective representation for our clients. We understand your legal needs and expectations, and we would be honored to work to fulfill them.
---
To schedule a free consultation for your trucking accident case in Duluth, MN, call us at 218-510-1030.
---
Truck Accident Claim Services
We conduct a comprehensive analysis of your accident, identifying all potentially liable parties. Our goal is to pursue all potential damages from all responsible parties, leaving no stone unturned in our fight for your justice.
Our services for trucking accident claims include:
Investigating the accident to determine liability
Negotiating with insurance companies
Filing lawsuits and taking cases to trial
Representing clients in settlement negotiations
What Are the Common Causes of Truck Accidents?
At Bye, Goff & Rohde, we recognize the devastating impact of these accidents on victims and their families. We understand there are multiple factors that contribute to truck accidents.
Common causes of truck accidents include:
Driver Fatigue
Reckless Driving
Speeding
Improperly Balanced Loads
Defective Manufacturing
Improper Vehicle Maintenance
Common Injuries Resulting from Truck Accidents
Trucking accidents can result in a wide range of injuries, many of which are severe or life-threatening.
The most common injuries sustained in trucking accidents are:
Traumatic Brain Injury (TBI): The primary cause of disability related to trucking accidents. TBIs often result from the impact of a crash with a large commercial vehicle, leading to cognitive impairments, physical symptoms, and paralysis.
Spinal Cord Injuries: These injuries often cause permanent paralysis and loss of sensation below the site of the damage, affecting mobility and bodily functions.
Broken Bones: Fractures can occur in any part of the body but are commonly observed in the feet and ankles due to bracing during accidents.
Soft Tissue Injuries: Injuries like whiplash are prevalent among victims who were not wearing seatbelts, causing pain and reduced mobility.
Burns and Lacerations: Severe skin wounds, burns, scrapes, or lacerations can result from airbag deployment or combustible materials leakage after an accident.
Post-Traumatic Stress Disorder (PTSD): Victims may develop PTSD after a traumatic event like a trucking accident, leading to fear, anxiety, and depression.
Internal Organ Damage: Organs like the lungs, heart, brain, stomach, liver, and kidneys can sustain various levels of trauma.
After an accident, obtaining a prompt medical report is crucial to support your claim or lawsuit.
Determining Fault in Truck Accidents
Determining liability in trucking accidents is often more complex than in other personal injury cases. Various parties can be held liable for different reasons.
Potential parties at fault in your case include:
The Driver: Careless driving such as tailgating, excessive speed, or driving under the influence can make the driver liable for the accident.
The Driver's Employer: If the driver caused the accident while operating within the scope of their employment, you may file a claim or sue their employer.
Service Technicians: Negligent maintenance or improper installation of truck parts can make the technicians liable for contributing to the accident.
The Person Who Loaded the Truck: If the accident resulted from improperly loaded or insecure cargo, the person or company responsible for loading the truck may be held liable.
The Manufacturer: Faulty parts or defects in the truck itself can lead to accidents, making the manufacturer accountable for damages.
The list above is not exhaustive, as various factors can contribute to a truck accident. For example, aggressive or careless driving by another car's driver could lead to an accident caused by a trucker's over-correction. In such cases, the other driver may be found liable for the accident.
How Long Do Truck Accident Lawsuits Take?
The duration of truck accident lawsuits can vary depending on the complexity of the case and the parties' willingness to settle out of court. Generally, truck accident lawsuits are lengthy proceedings that may take several months to a few years to reach a resolution. Factors such as the need to prove negligence, question witnesses, review documents, and utilize expert testimony can all impact the lawsuit's duration. However, we will apply pressure wherever possible to expedite the process on your behalf.
How an Attorney Can Assist with Your Truck Accident Case
At Bye, Goff & Rohde, our Duluth truck accident lawyers are here to help you pursue the compensation you deserve for your injuries. With decades of combined legal experience, our attorneys are well-versed in the complexities of these cases and have successfully represented numerous individuals in Wisconsin and Minnesota who suffered harm in semi-truck and other large vehicle accidents.
We meticulously review all available evidence to establish liability and identify accountable parties for the accident. Working with top experts, we examine truck maintenance, road conditions, driver behavior, and other factors like road construction or inclement weather that may have contributed to the crash.
Our team explores all potential avenues of recovery in truck accident cases, including:
pursuing claims against negligent parties
insurance companies
manufacturers of defective components or vehicles
Our Duluth truck accident attorneys will attentively listen to your account of the accident and provide a thorough evaluation of your claim. We will advocate on your behalf when dealing with insurance companies, seeking maximum compensation for medical bills, lost wages, pain and suffering, vehicle repairs or replacement costs, and more. Our team handles all communication with insurers to ensure you don't settle for less than what you deserve.
---
Our Duluth truck accident lawyers are here to represent you. To schedule a free consultation, give us a call at 218-510-1030 or contact us online.
---
Hear From Our Past Client's
Real Clients. Real Stories.
"Bye, Goff & Rohde Helped When the Insurance Company Didn't"

Bob Parsons was very helpful, very understanding, and very easy to work with. I told Bob at the beginning that we would do what he thought was best and we would follow through with the process as long as it would take.

- Jeff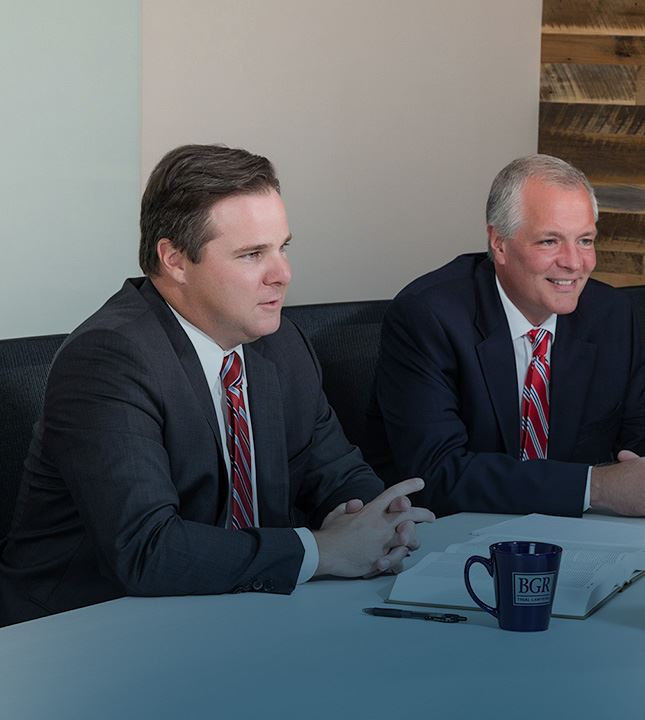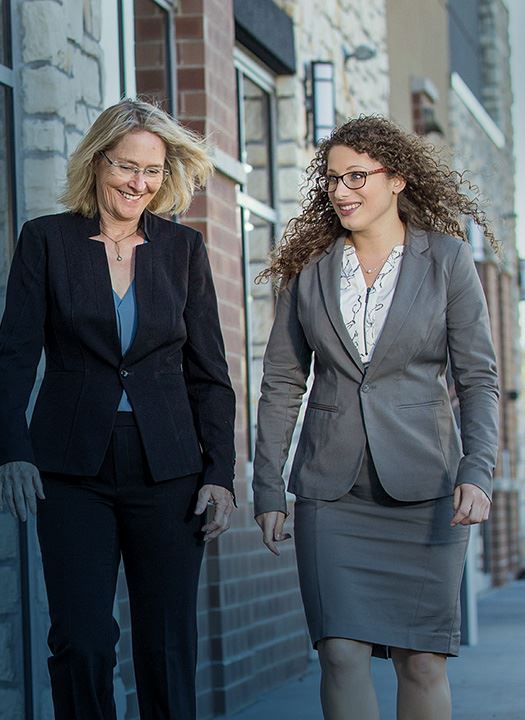 Explore Our Past Successes We Get Results

$6.0 Million Drunk Driving Accident

Bye, Goff & Rohde obtained $6,000,000 on behalf of a client who was injured due to a tavern intoxicating an underage driver.

$2.4 Million Distracted Driving Accident

Bye, Goff & Rohde obtained $2,393,000 on behalf of an adult male who suffered serious injuries (including a brain injury) when he was hit by a truck driver who was texting on a cell phone.

$2.3 Million Spinal Cord Injury

Bye, Goff, & Rohde obtained $2,300,000 on behalf of an adult male who suffered a spinal cord injury in a Dodge vehicle.

$2.17 Million Tractor-Trailer Accident

Bye, Goff, & Rohde obtained $2,167,990 on behalf of an adult male who suffered multiple serious injuries including brain damage in a tractor-trailer accident.

$2.0 Million Burn Injury

Bye, Goff, & Rohde obtained $2,000,000 on behalf of an adult female who suffered severe burns as a result of a defective product.

$1.25 Million Pedestrian Accident

Bye, Goff & Rohde obtained $1,250,000 on behalf of a minor who was struck by a vehicle while on a skateboard.