Personal Injury Lawyers in La Crosse
Our La Crosse personal injury lawyers at Bye, Goff & Rohde are skilled trial attorneys with over 180 years of combined experience. We know that an injury can throw your life into disarray. Our attorneys are ready to be your advocates throughout the legal process of filing a claim or lawsuit.
---
Give us a call at 608-602-7272 to schedule your free consultation.
---
Wisconsin and Minnesota Personal Injury Law
Wisconsin and Minnesota law specifies that contributory negligence can impact a case if the injured party is found to be more responsible for the accident than the defendant. This means that the accurate determination of negligence is crucial. We believe the people of Wisconsin and Minnesota deserve quality legal representation by personal injury attorneys willing to take the time to listen and understand their situations. Our attorneys have the experience and the courage to fight for you all the way to trial.
What Is Personal Injury?
"Personal injury" is a legal term that refers to physical or psychological harm caused by another person or entity's negligence. It is an area of law that covers all types of accidents, injuries, and damages incurred due to negligent or intentional acts. Personal injury laws protect victims from bearing the financial burden and consequences of their injury or loss.
Injuries can range from minor bruises and contusions to severe physical or mental trauma that can result in permanent disability or death. Personal injuries can include emotional distress, mental anguish, anxiety, depression, and other psychological ailments. Medical costs associated with personal injuries are often high. They may consist of expenses for hospitalization, doctor visits, rehabilitation services, lost wages due to missed work days, damage to property, and other related costs.
Our La Crosse personal injury lawyers have helped countless clients recover the compensation they deserve for their losses since we opened our doors in 1974. Our firm has decades of experience successfully representing clients in all types of personal injury cases, including auto accidents, defective product liability claims, and premises liability claims like slip-and-fall incidents. If you've been injured due to someone else's negligence or recklessness in La Crosse, contact us today to discuss your case with one of our experienced attorneys.
Types of Personal Injury Cases We Handle
Negligence can lead to numerous possible injuries, so we offer representation in a wide variety of personal injury cases. We understand that when you need to file a claim or lawsuit, you need help as soon as possible and don't have time to research attorneys, so we cover as many bases as possible.
Our areas of practice include:
This is not an exhaustive list, so if you have suffered an injury due to another party's negligence, please schedule a free consultation to discuss your case—we may be able to help.
How Much Is My Case Worth?
The amount you can receive in compensation for a personal injury claim depends on various factors, such as the severity of your injuries, medical costs, lost wages, and pain and suffering. Our attorneys will carefully review all aspects of your case and work to maximize the potential for recovery to help you get through this difficult time.
We will evaluate numerous factors, such as:
The nature and extent of damages sustained
Official documents, such as police reports, medical records, and witness statements
Financial losses, such as past and future medical expenses, lost wages from missed work due to injuries or disability, and property damage
Pain and suffering endured by the victim due to their injuries
Any long-term physical or mental impairments resulting from the incident
Our attorneys are dedicated to fighting for fair compensation. We have decades of experience representing clients in various personal injury cases throughout Wisconsin and Minnesota, giving us unique insight into what constitutes full and fair compensation.
How Can a Personal Injury Lawyer Help Win My Case?
Hiring a personal injury attorney is crucial to both the potential success of your case and the amount of damages you stand to collect. The other party and their insurer will do what they can to pay out as little as possible. Without a skilled and experienced negotiator, you may be pressured to accept a lower settlement than that to which you are entitled. We are experienced in negotiating with insurance companies and other parties responsible for compensating you for your losses. We can refuse to accept any offer that does not fully cover your losses and take your claim to trial if necessary.
We provide experienced counsel and reliable legal advice. We understand the complexities and nuances of personal injury law and can help ensure your rights are respected.
Our team will ensure that all evidence is properly gathered, including medical records, police reports, eyewitness testimony, and photographs. We will work closely with expert witnesses who can testify on your behalf.
We can also identify additional liable parties to maximize your potential compensation.
What Damages Can I Recover?
The types of damages you can claim depend on the specifics of your case but, generally, they will fall into one of two categories – special damages (often referred to as "economic damages") and general damages (often referred to as "non-economic damages").
Special damages usually include things like medical expenses and lost wages due to being unable to work. General damages are those associated with pain and suffering, emotional distress, mental anguish, and loss of companionship or consortium.
Special damages could include:
Medical expenses (including hospital bills, doctor visits, and medication costs)
Lost wages
Property damage
Other out-of-pocket expenses related to your injuries (such as transportation costs)
In other words, special damages cover tangible losses that are easily quantifiable—losses with an associated price tag.
General damages typically awarded in a Wisconsin and Minnesota personal injury case include:
Pain and suffering
Mental anguish caused by the accident/injury
Loss of enjoyment of life resulting from an inability to participate in activities previously enjoyed before being injured
General losses are typically more abstract and are therefore measured using a multiplier system.
In some instances, victims may also be entitled to punitive damages that are not intended to compensate but rather punish wrongdoers for particularly egregious conduct. However, punitive damages are rarely awarded in Wisconsin and Minnesota.
---
We want to represent you during this complicated process. To schedule a free consultation, call 608-602-7272 or contact us online today.
---
Do I Have a Personal Injury Case?
Personal injury law focuses on the presence of negligence, a legal concept that holds parties responsible for damages.
Establishing the existence of negligence involves several factors, including:
Duty: Drivers, shop owners, dog owners, manufacturers, and other parties owe a legal duty of care to Wisconsin and Minnesota residents. Traffic laws and vehicle safety procedures, for example, are in place to clearly define the legal standard of care.
Breach: When a responsible party does not provide the required duty of care, this is referred to as a breach of duty. Our attorneys can help establish that the defendant breached an applicable duty. Failing to stop at a red light or not posting wet floor signs while mopping would be examples of a breach of duty.
Our Trusted La Crosse Personal Injury Lawyers Are On Your Side
An injury can flip your world upside down. You shouldn't have to shoulder the burdens of an accident while trying to recover from your injuries. Across Wisconsin and Minnesota, people trust Bye, Goff & Rohde to build winning legal strategies and help get the compensation they deserve.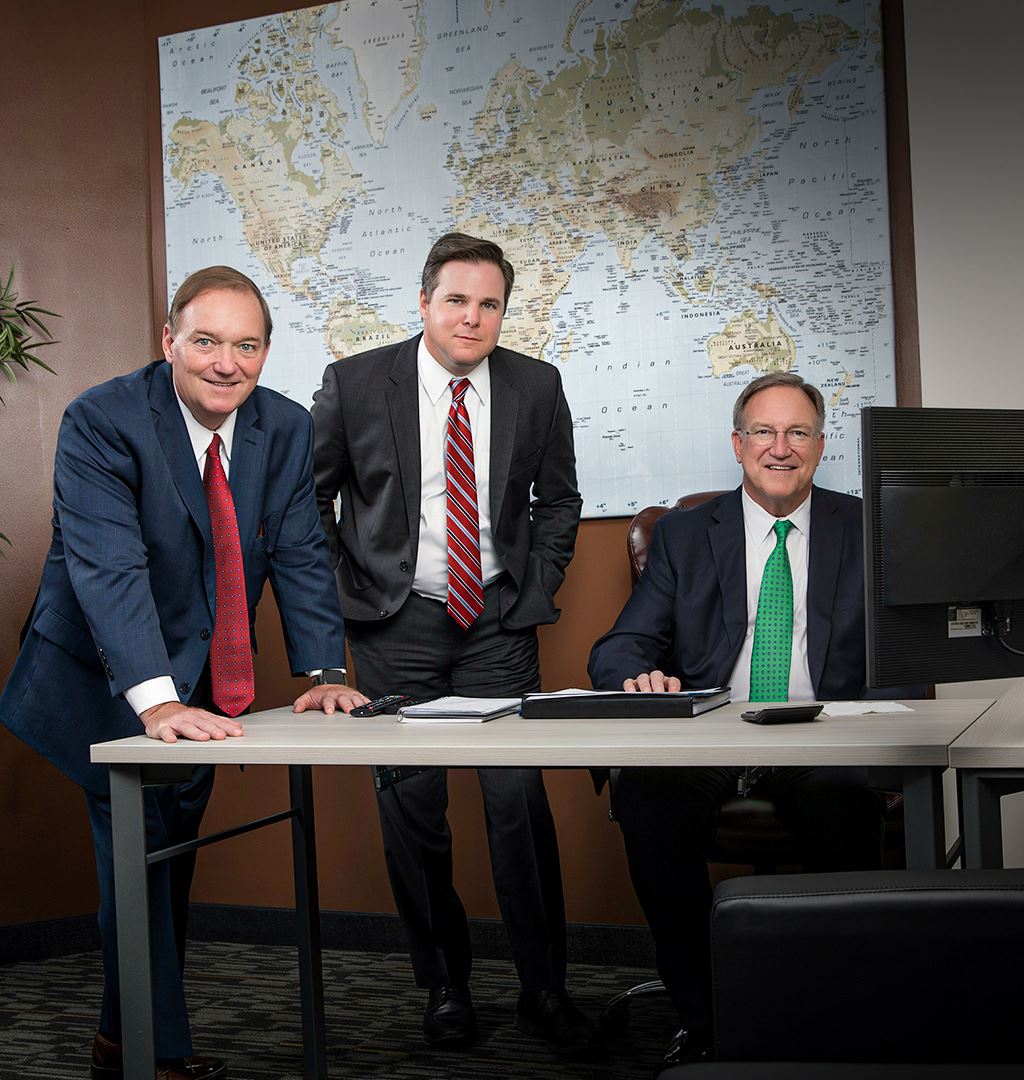 How Much Does a Personal Injury Lawyer Cost?
We work on a contingency basis, meaning we will receive a percentage of any settlement or compensation awarded to you in court. The fees can also vary based on the complexity of your case.
At Bye, Goff & Rohde, we believe in providing quality representation for those injured due to negligence and understand that finances may be tight. We want to work with you.
---
To learn more about our services and pricing structure, please contact us for a free consultation.
---
Easing Your Concerns
The trauma of an accident, the days of pain that follow, and the sudden change in your life can leave you anxious and fearful. You worry about the medical bills for your treatment. You are concerned about how long rehabilitation may take before you return to work. Who will care for your family while they are helping you through this injury?
Our firm has served Wisconsin and Minnesota since 1974. We care about our neighbors and have a passion for ensuring they receive fair compensation. We start by listening. Having someone listen to your story who truly understands what you are going through and is willing to help see you through this time can be an amazing medicine, all on its own. We frequently hear our clients say they feel better just knowing that our attorneys are ready to start.
Hear From Our Past Client's
Real Clients. Real Stories.
"Successful Outcome Was First Priority"

Steve brings to the legal profession an intensely personal and compassionate ability to work with clients, excellence at trial, and fearless negotiation skills. Steve Goff is a valuable member of the Western Wisconsin community and I highly recommend him.

- Shawn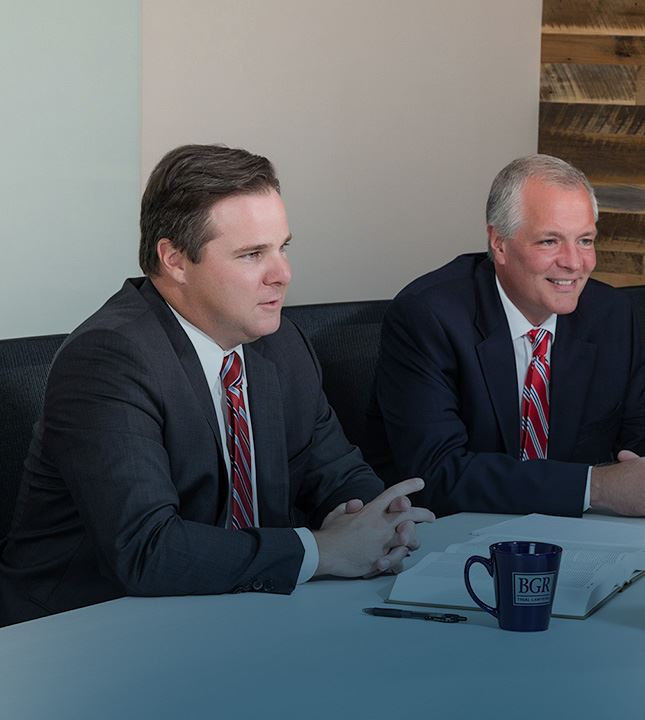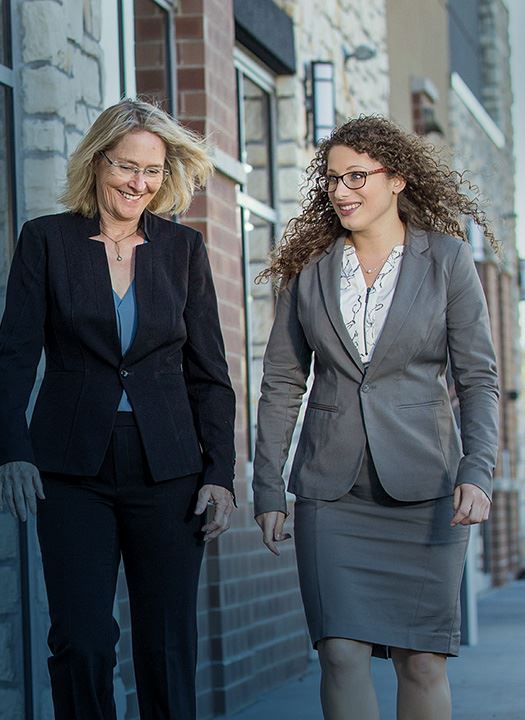 }">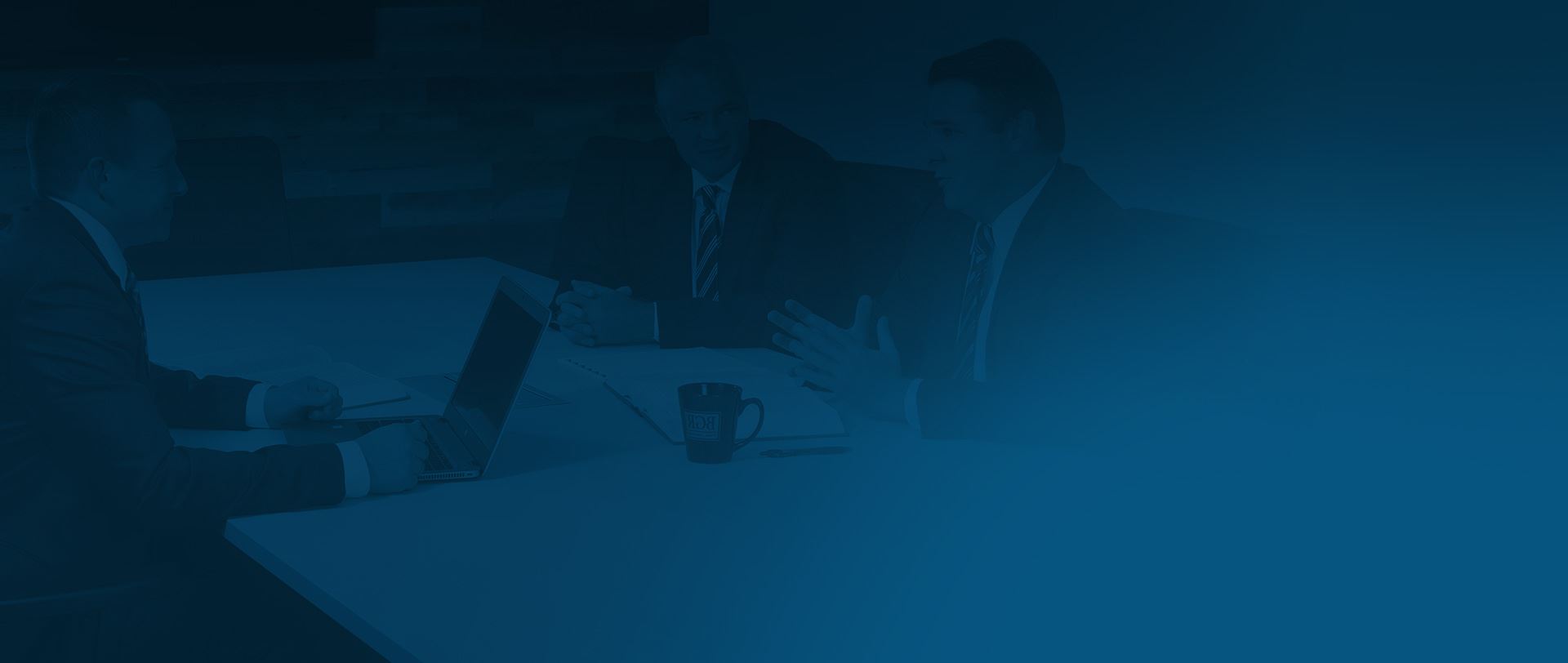 Why Clients Trust Bye, Goff & Rohde's La Crosse Personal Injury Lawyers
I would recommend them without reservation – In January 2020, I stepped out of a local business establishment whereby I encountered an icy sidewalk. My fall resulted in a fractured pelvis in three places and an inability to walk. While I was in bed I saw an advertisement from Bye, Goff & Rohde on TV and decided to text them my situation. They contacted me by phone within the hour, sent a representative to my nursing home within two days, and initiated a claim within two weeks. Since that time, Attorney Brian Laule has continuously kept in touch with me regarding the status of my case. I received a fair result, which is always positive. However, my primary message is that this law firm, particularly Mr. Laule, has been both attentive and caring. -Tom
Bye, Goff & Rohde Helped When the Insurance Company Didn't – We called Bye, Goff & Rohde after we were having no help from our insurance company or the adjusters. Attorney Bob Parsons was very helpful, very understanding, and was very easy to work with. I told Bob, at the beginning, that we would do what he thought was best and we would follow through with the process as long as it would take. He always kept us informed and up to date with what was happening. We were happy with the outcome and would highly recommend him. -Jeff
Focused on Your Success

Our team is not afraid to take your case to trial if that is what your case requires.

Innovative Legal Strategies

At Bye, Goff & Rohde you get a full team of attorneys dedicated to setting both you and your case up for success.

Experienced Legal Counsel

Our team has nearly 410 years of combined experience. We have what it takes to get the best possible result.