Your Injury is Our Top Concern
Our attorneys have over 180 years of combined experience. We can help you with:
Multiple car collisions
Hit and run accidents
Vehicle/bicycle accidents
Rear-end collisions
Drunk driving automobile accidents
Pedestrian/vehicle accidents
Fatal car accidents
Distracted driving
Tenacity and Grit
From the moment you allow us to start working for you, our attorneys prepare to take your case all the way to trial. Insurance companies know our familiarity with the courtroom and that we won't accept an unreasonably low settlement just to move on to the next case. We are determined to see that the residents of Wisconsin and Minnesota are not intimidated into accepting a settlement before an equitable offer is on the table.
Causes of Deadly Car Accidents
According to the Wisconsin Department of Transportation, there are over 650 fatalities each year on the roads across Wisconsin. Fatal car accidents are often due to:
Reckless driving
Poor road conditions
Poor weather conditions
Vehicle manufacturing or servicing defaults (faulty tires, broken brakes, etc)
Speeding
Failure to obey the road signs and traffic signs (running a red light)
Distracted driving
Alcohol/ drugs
Inexperience
Whatever the reason behind the crash, it is the families that suffer the most from fatal car accidents. Children are left without mothers; wives are left without husbands; parents are left without children; brothers are left without sisters. If you have been put into this situation then we can help. We understand your pain and want to make this situation as stress free as possible.
Moving on after a fatal car accident takes time, patience, and courage. Let us help you through this.
When you have lost a loved one in a car accident, it can be next to impossible to even think about moving on. However, life doesn't stop just because this has happened. The kids still need to be fed; the mortgage still needs to be paid, and you still need to continue on with your daily life. While filing a lawsuit against the person or persons responsible for the death of your loved one will not bring him or her back, it can help alleviate the financial pressure and help you move forward with your life.
Compensable Damages in a Deadly Car Accident
A Wisconsin and Minnesota wrongful death lawsuit can help recover damages for:
Loss of projected income
Loss of companionship
Emotional suffering
Psychological harm
Therapy
Loss of inheritance
Protect your legal rights and honor your loved one by ensuring you are doing everything in your power to better the life for your family. Watching you struggle is the last thing your loved one would have wanted.
Contact Us Today
We will tell you the truth about your case and what you can expect. We serve the entire states of Wisconsin and Minnesota, so do not hesitate. Allow us to go to work for you today.
---
Contact us today for a free consultation.
---
"After the car accident that I was involved in happened my first thought was not about contacting a lawyer. I was going to handle things myself, but I was given encouragement from a loved one to seek counsel. I am so thankful that I did! . . . Tracy Tool was my lawyer. He was outstanding, he listened, he cared. Tracy was very knowledgeable and explained things to me in a manner that made sense."
We work harder to get results because we care about the people we represent. At Bye, Goff & Rohde, you aren't a number, a statistic, or just another case; you're a person who matters. Whether you are a resident of the area or just here to attend college, when you meet one of our attorneys, you are meeting with someone who will treat you with dignity and respect, and fight to see the insurance company does as well.
Hear From Our Past Client's
Real Clients. Real Stories.
"Total Excellence!"

Dean Rohde, from Bye, Goff & Rohde (BGR) Trial Lawyers, and his staff were awesome. Once I was represented by BGR, the insurance companies settled, as they knew Dean would take my case to trial.

- Rich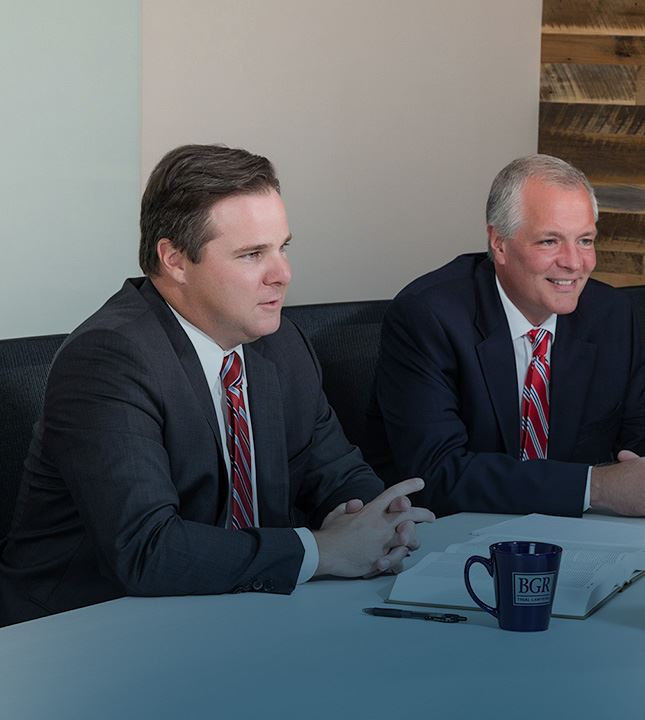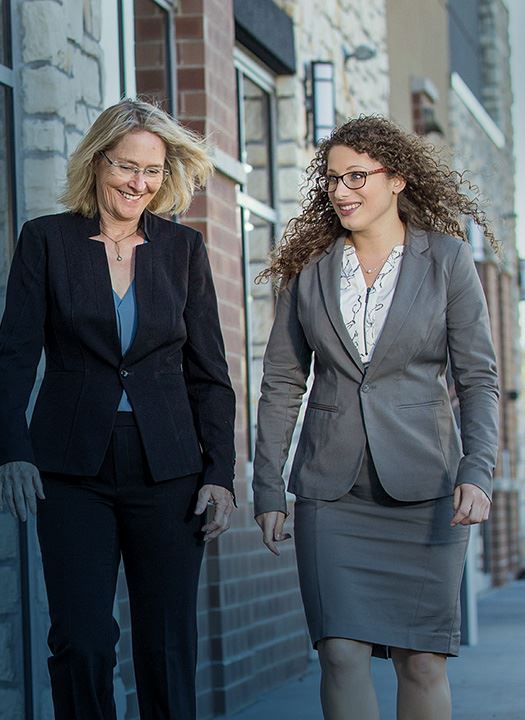 Explore Our Past Successes We Get Results

$6.0 Million Drunk Driving Accident

Bye, Goff & Rohde obtained $6,000,000 on behalf of a client who was injured due to a tavern intoxicating an underage driver.

$2.4 Million Distracted Driving Accident

Bye, Goff & Rohde obtained $2,393,000 on behalf of an adult male who suffered serious injuries (including a brain injury) when he was hit by a truck driver who was texting on a cell phone.

$2.3 Million Spinal Cord Injury

Bye, Goff, & Rohde obtained $2,300,000 on behalf of an adult male who suffered a spinal cord injury in a Dodge vehicle.

$2.17 Million Tractor-Trailer Accident

Bye, Goff, & Rohde obtained $2,167,990 on behalf of an adult male who suffered multiple serious injuries including brain damage in a tractor-trailer accident.

$2.0 Million Burn Injury

Bye, Goff, & Rohde obtained $2,000,000 on behalf of an adult female who suffered severe burns as a result of a defective product.

$1.25 Million Pedestrian Accident

Bye, Goff & Rohde obtained $1,250,000 on behalf of a minor who was struck by a vehicle while on a skateboard.