Eau Claire Car Accident Attorneys
Committed to Your Recovery
Eau Claire and the surrounding area is home to nearly 200,000 people. With a population of this size, serious car accidents are an unfortunate reality of life. High-traffic highways and roadways such as Interstate 94, U.S. Route 53, Clairemont Avenue, and Hastings Way are common locations for accidents.
Our Eau Claire car accident lawyers know that an automobile injury can threaten your way of life and all that you have worked to achieve. If you have been seriously injured in a car accident in Eau Claire or a surrounding area, our attorneys can help you deal with insurance companies, pay for medical bills, and work to secure the compensation that you deserve.
Whether you are a permanent resident or a temporary visitor, you need an attorney who will put you first if you've been injured in an accident. Our lawyers take the time to listen to you and your unique situation. When you schedule your free consultation, we will even come to your location in Eau Claire, Menomonie, Wausau or Chippewa Falls, or other surrounding areas.
If you choose to let us represent you, you owe us nothing unless we win your case or obtain a settlement for you. Our attorneys believe that getting justice should not add to the financial strain you are already experiencing.
---
For a free case consultation, call us at (534) 202-5404 today.
---
Holding the Responsible Party Accountable
Our attorneys will work to determine why this happened to you.
Common causes of automobile accidents include:
Cell phone use or texting while driving
Speeding
Reckless driving
Driving too fast for conditions
Drinking and driving
Improper vehicle maintenance
Whatever the cause of your accident, our attorneys will get to the bottom of it and ensure the facts come to light.
Lasting Harm Requiring Restitution
If the harm was only to your vehicle, you could easily get your life back on track. However, when an injury is involved, the consequences can linger for months or years – sometimes even a lifetime.
Injuries from car accidents can involve:
Paralysis
Permanent Brain Damage
Fractured Bones
Scarring or Disfigurement
You face a long road of medical expenses, prescriptions for medication, lost wages, physical therapy, and rehabilitation. Our attorneys want to be by your side to help.
What Damages Can I Recover After a Car Accident?
If you have been injured in a car accident in Minnesota, you may be entitled to recover damages for the losses you have suffered.
Generally speaking, there are three main categories of damages that may be recoverable:
Special (Economic) Damages: Damages that can be easily quantified, such as medical expenses, lost wages from time away from work due to the injury, and any property damage resulting from the accident. Medical expenses can include past and future costs associated with your injury, such as hospital stays, surgery, medication, doctor visits, and physical therapy sessions. Lost wages refer to the earnings you missed due to your inability to work because of the injury. Property damage includes not only vehicle damage but also damage to other items that were damaged in the accident.
General (Non-Economic) Damages: General damages are more subjective than special damages, including pain and suffering and emotional distress caused by the accident. These damages are designed to compensate individuals for their physical or mental anguish from the accident. Additionally, if a loved one has died due to an automobile accident in Minnesota, wrongful death compensation may also be available for surviving family members.
Punitive Damages: Punitive damages may also be available under certain circumstances when the defendant's conduct is found to be particularly egregious or reckless. Punitive damages are intended to punish a defendant for their behavior rather than awarding compensation to the plaintiff.
Our team will analyze your case, consulting with all relevant medical experts, law enforcement personnel, and witnesses in reviewing available evidence. Once we know everything about your case, we can help you determine what compensation you are entitled to. We always fight for maximum compensation and won't accept low settlement offers that don't pay you what you are rightfully owed.
---
Call Bye, Goff & Rohde at (534) 202-5404 or contact us online to schedule your free consultation.
---
Persistence
Recovering after an accident takes patience and determination to persevere through the pain. We understand that kind of determination and demonstrate the same commitment in the representation we provide to our clients. Our team stays in the fight when other lawyers are eager to settle. We work to get you the compensation you deserve to put your life on course again.
Put Experience in Your Corner
Our Eau Claire car accident lawyers at Bye, Goff & Rohde have been serving the area for nearly 50 years. We have a reputation for not allowing insurance companies to take advantage of our clients. We are proud that all our partners are Board Certified by The National Board of Trial Advocacy, an honor only three percent of lawyers achieve. We strive to get results for our clients, and you can feel confident in our ability to represent you.
Contact Us Today
Let us set up your free consultation today. An Eau Claire personal injury attorney from our team will hear you out and give you an honest assessment of your case. There's no obligation, and our attorneys are patient and empathetic to your situation. We believe you deserve the best representation, so give us a call at your earliest convenience.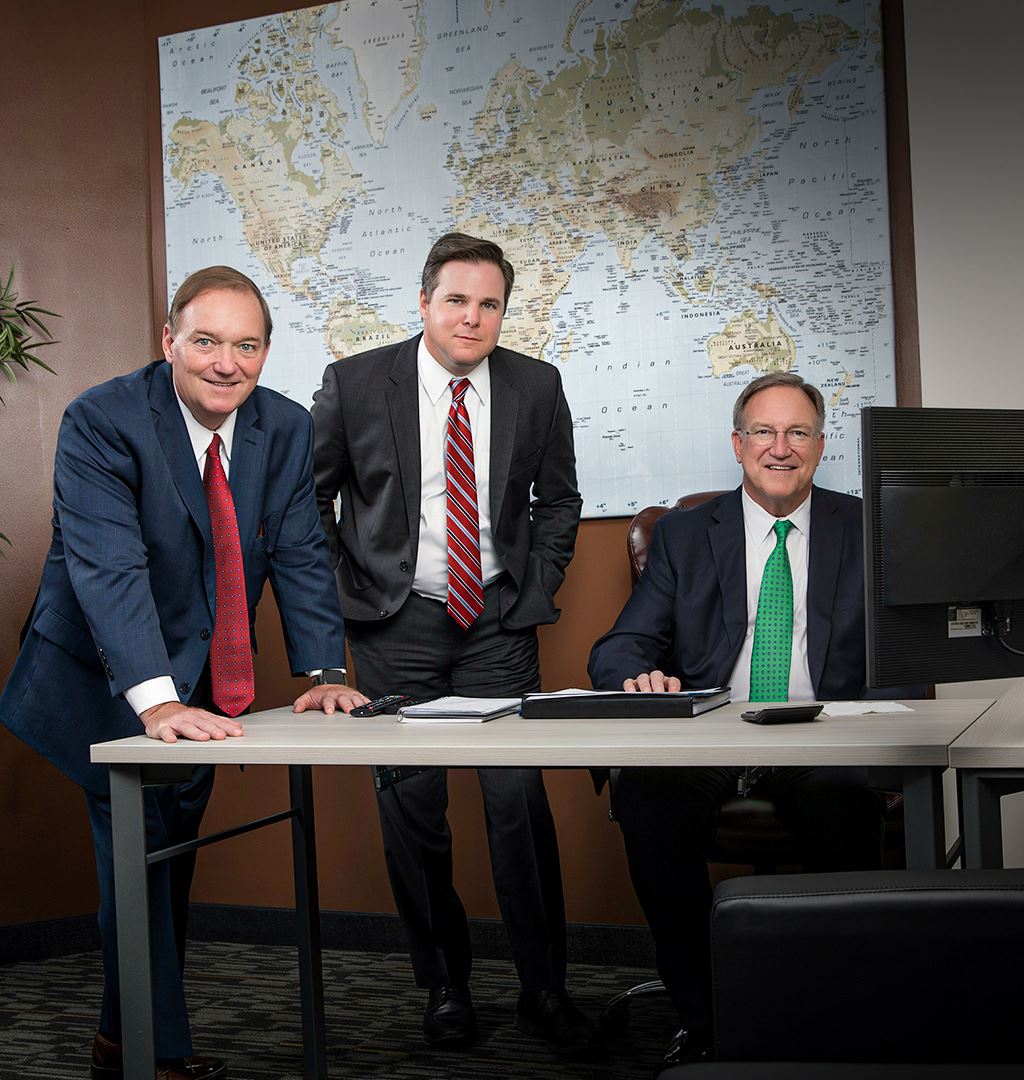 How Do You Prove Fault in a Car Accident?
To have a case, you must prove that the other party involved in your accident was negligent. Wisconsin is an at-fault state, meaning when someone is injured in a car accident, the at-fault party is responsible for paying damages to the injured person. Under Wisconsin law, these damages include special (economic) and general (non-economic) damages such as medical bills, lost wages, pain and suffering, emotional distress, and/or loss of enjoyment of life.
Wisconsin follows a modified comparative negligence law, which means that fault for an accident can be assigned to multiple parties, and any damages awarded will be reduced by the percentage of the responsibility attributed to each party. For example, if both parties are found to be at fault in a car accident, and the plaintiff's degree of negligence is 40% while the defendant's is 60%, then the plaintiff would only be entitled to recover damages equal to what would have been awarded minus 40%. If you are found to be more than 51% at fault, you cannot collect damages from the other party.
To determine who is at fault, evidence such as eyewitness accounts, photographs from the scene, police reports, and vehicle damage are used. Medical records and expert testimony may also be necessary in some cases.
What Will My Case be Worth?
When determining the value of a car accident personal injury case, every situation is different and must be evaluated on its unique aspects. We have experience representing clients in various car accident-related personal injury cases.
The value of such cases depends on numerous factors, including but not limited to the following:
the severity of your injuries
the extent of property damage or loss suffered due to the accident
the intangible consequences of your accident, like loss of consortium or pain and suffering
any long-term medical costs associated with your injuries
whether or not any third parties, such as mechanics or car manufacturers, can be found liable for your injury
Our experienced team has extensive knowledge in this field and can help you determine what your case may be worth. We will carefully review all relevant evidence from the accident and assess your circumstances to develop an appropriate strategy and understanding of what to expect from your case.
Hear From Our Past Client's
Real Clients. Real Stories.
"BGR Helped Me When Another Attorney said "This Isn't Worth My Time""

Working with BGR was one of the best things I ever did! Bob Parsons and his staff were excellent at what they did, made me feel good throughout the whole process, and answered all my questions.

- Lance