Eau Claire Truck Accident Attorneys
The trucks driving up and down I-94 through Eau Claire are vital to our economy, delivering goods from all over the country. Unfortunately, drivers and trucking companies are under intense pressure to get their loads delivered on time, which sometimes results in compromises on basic safety. The Eau Claire truck accident attorneys of Bye, Goff & Rohde have seen tragic results too many times.
For the victim of an accident involving a semi-truck, it all starts with a feeling of powerlessness. There was nothing you could do to avoid the wreck. In the aftermath, you may feel powerless against the insurance company handling your claim. We are here to help you regain a sense of control. Our Eau Claire injury attorneys will begin by listening to you, taking the time to learn about the particulars of your case. Then, our attorneys will dig until the facts of your case are clear and understandable. We will then build your case and seek maximum compensation, taking it to trial if we cannot reach a favorable settlement with the other party.
---
Our attorneys are on your side. Call us at (534) 202-5404 to schedule a free consultation today.
---
What Are the Common Causes of Truck Accidents?
Car accidents are one of the most common causes of injury and death in Wisconsin and Minnesota. At Bye, Goff & Rohde, we understand how devastating these accidents can be for both victims and their families. We also know that there are many different factors that can contribute to truck accidents.
Accidents involving a truck are commonly the result of:
Driver Fatigue
Reckless Driving
Speeding
Improperly Balanced Loads
Defective Manufacturing
Improper Vehicle Maintenance
You deserve to know why your accident happened and to have justice served in your case.
Common Injuries Associated with Truck Accidents
Trucking accidents can result in a wide range of injuries, many of which can be serious or life-threatening.
The most common injuries stemming from trucking accidents include:
Traumatic Brain Injury: The leading cause of disability related to trucking accidents. These types of brain injuries are often caused by blunt force trauma to the head resulting from the impact of a crash with a large commercial vehicle. Victims may suffer cognitive impairments such as memory loss, confusion, and difficulty focusing on tasks. Victims may also experience physical symptoms such as headaches, dizziness, tinnitus (ringing in the ears), vision problems, and paralysis.
Spinal Cord Injuries: These are common among victims of trucking accidents. These types of injuries often result in permanent paralysis due to tears or displacement of the vertebrae that make up the spine. Victims may lose sensation in any part of their body below where the damage was incurred. Additionally, victims may experience difficulty walking or controlling bodily functions such as bladder control or breathing, depending on the severity of the injury.
Broken Bones: Bone fractures are another frequent consequence of trucking accidents. Fractures can occur in any bone in the body but typically manifest most commonly around feet and ankles due to bracing for impact during an accident.
Soft Tissue Injuries: Injuries like whiplash are also common among victims who were not wearing seatbelts at the time of an accident. These sprains occur when ligaments that support a joint stretch beyond their normal limits causing pain and reduced mobility.
Burns and Lacerations: When a vehicle is damaged severely enough for its airbags to deploy, or if it leaks combustible materials such as fuel or oil following an accident, victims may suffer burns, scrapes, or lacerations. These severe skin wounds often require immediate medical attention to prevent infection or long-term scarring.
Post Traumatic Stress Disorder (PTSD): Another condition that victims might develop after being involved in a traumatic event like a trucking accident, PTSD is a type of psychological injury that can cause intense feelings of fear, anxiety, and depression, which require medical treatment to return to normalcy before an incident occurred.
Internal Organ Damage: Organs like the lungs, heart, brain, stomach, liver, and kidney can all sustain various levels of trauma due to extreme pressure released upon impact with a large commercial vehicle
Following an accident, it is essential to have a medical report written up as soon as possible. This will give us critical information crucial to supporting your claim or lawsuit.
Who Can Be Found at Fault for a Truck Accident?
While determining liability in some areas of personal injury law is reasonably straightforward, trucking accidents are more complicated. In cases like these, numerous parties can be found liable for different reasons.
Liability could fall on any of the following parties in your case:
The Driver: The driver can be considered at fault if they drove carelessly during your accident. Tailgating, excessive speed, and driving under the influence would be considered careless driving.
The Driver's Employer: If the truck driver was operating within the scope of their employment when they caused your accident, you might be able to file a claim or sue the driver's employer.
Service Technicians: If someone performed shoddy maintenance or incorrectly installed a part on your truck, they could be found negligent since their actions contributed to the accident.
The Person Who Loaded the Truck: If improperly loaded or insecure cargo led to the accident, the person or company responsible for loading the truck could be liable.
The Manufacturer of the Truck or Its Parts: Product defects often lead to auto accidents, and trucking accidents are no exception. If a faulty part contributed to your accident, you could seek damages from the manufacturer of the part or the truck itself.
The list above is not exhaustive, as many things can lead to a truck accident. For example, a person's aggressive or careless driving could lead a trucker to over-correct, resulting in an accident. In this case, the other car's driver could conceivably be found liable for the accident.
We will perform a comprehensive analysis of your accident, taking care to note any potentially liable parties. We will pursue all potential damages from all responsible parties, leaving no stone unturned in our fight for your justice.
Contact Us Today
If you choose to put us to work, you owe us nothing unless we win your case or get you a settlement. We encourage you to schedule a free, no-obligation consultation for your case as soon as possible. You are not powerless during this process. Allow us to fight back on your behalf, and give us a call today.
---
To schedule a free consultation, call us at (534) 202-5404 or contact us online.
---
How an Attorney Can Help With Your Truck Accident Case
At Bye, Goff & Rohde, our experienced and knowledgeable Eau Claire truck accident lawyers can help you fight for the compensation you deserve for your injuries. With decades of combined legal experience, our attorneys understand the complexities of these cases and have successfully represented many individuals throughout Wisconsin and Minnesota who have been harmed in semi-truck and other types of large vehicle accidents.
We carefully review all available evidence to determine liability and identify any parties who may be held accountable for the accident. We work with top experts in the field to determine how the truck was maintained, investigate roadway conditions, evaluate driver behavior, and assess whether other factors, such as road construction or bad weather, may have contributed to the crash. Our team pursues all potential sources of recovery when taking on a truck accident case, including pursuing claims against negligent parties, insurance companies, and manufacturers of defective components or vehicles.
Our attorneys will listen to your recollection of the accident and provide a thorough assessment of your claim while advocating on your behalf with insurance companies. We are committed to seeking justice after a serious trucking accident and will seek maximum compensation for medical bills, lost wages due to missed time at work, pain and suffering, vehicle repairs or replacement costs, and more. Our team will handle all communication with insurers to avoid settling for less than you are entitled to.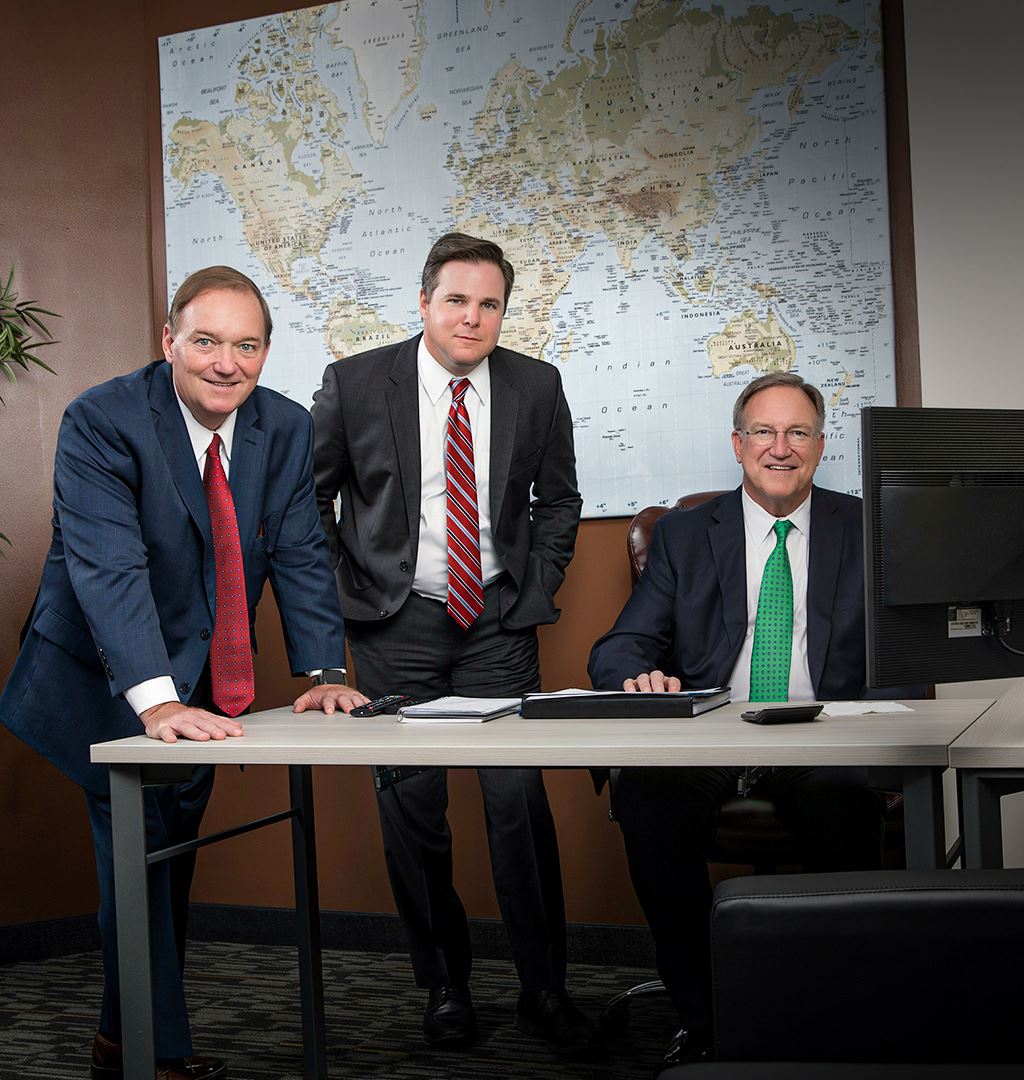 The Tragic Consequences to You and Your Family
Unfortunately, far more than just your vehicle may have been damaged in your accident. Injuries from truck accidents are painful and leave lasting damage that can take months or even years to heal. Severe brain damage, paralysis, and permanent disability are all too common in these cases. When a loved one is killed in an accident, the financial and psychological harm may never fully pass.
Victims of a truck accident caused by negligence are entitled to fair compensation for medical bills, medications, lost wages due to time missed from work, physical therapy, occupational therapy, and pain and suffering resulting from their injuries. These recovery costs are costly, and the other party's insurance company will fight to keep their costs down as much as possible.
Don't Fight This Alone
You are not obligated to accept any settlement offer made by the insurance company. The attorneys of Bye, Goff & Rohde are here to protect the people of Eau Claire and see that they get justice and fair compensation for their injuries. Accepting a settlement offer quickly could leave you stuck bearing the bill if further medical or rehabilitation treatments are required. Let our attorneys work to protect your and your family's interests.
How Long Do Truck Accident Lawsuits Take?
Truck accident lawsuits can vary substantially in length depending on the case's complexity and the parties' willingness to settle out of court. Generally speaking, truck accident lawsuits are lengthy proceedings that can take several months to a few years for all matters to be resolved. Factors such as whether or not negligence must be proven, how many witnesses need to be questioned, how many documents must be reviewed and/or analyzed, and if expert testimony is necessary can all impact the length of a truck accident lawsuit. In any case, we will apply pressure wherever we can to expedite the process on your behalf
Our Eau Claire Truck Accident Attorneys Will Fight for Results
Many personal injury attorneys rarely see the inside of a courtroom, preferring to take a quick settlement and move on to the next case. Our attorneys know that you deserve someone willing to fight to protect your interests. We start from day one with a trial mindset. We prepare to take your case to trial right from the start.
Our firm has a fierce reputation with corporate lawyers and insurance companies. They know we won't settle for less than the full value of the damages that you incurred.
Hear From Our Past Client's
Real Clients. Real Stories.
"Got Results When Others Did Not"

Brian Laule immediately developed a battle plan because my old case was stagnant when he received the file, each time he phoned me he was full of energy, and I knew I could count on him 100%.

- Mary