Eau Claire Brain Injury Attorneys
Recovering from a brain injury is a long process that is painful for both the accident victim and their family. The difficult journey of trying to get your body to respond correctly again, to relearn basic skills, and sometimes to communicate, can be trying. The Eau Claire brain injury attorneys of Bye, Goff & Rohde want to lend a hand to help you through this time.
Eau Claire Brain Injury Attorneys That Care
When you contact us, we set up a free consultation with one of our attorneys. That attorney will be someone who understands the pain and frustration that you are experiencing. Our attorneys are focused in the area of personal injury, and have extensive experience in cases like yours.
We have been serving our neighbors in the Eau Claire area for nearly 50 years. We understand that we represent our clients better when we know you better. Our attorneys will take the time to hear you describe your situation. Even if it is difficult for you to speak or takes time for you to express yourself. We are committed to taking whatever time is necessary to give you the best legal representation possible.
You Deserve Justice
As difficult as your recovery is, the fact that this was brought about by someone's negligence or carelessness adds to the problem. However, there are avenues you can pursue to hold such individuals accountable. Although the road to recovery from a brain injury may take many years, Wisconsin law states that you have only three years to file a personal injury case.
Brain injuries often involve:
Comas
Concussions
Memory loss
Brain damage
PTSD (Post Traumatic Stress Disorder)
These medical conditions can make it difficult for a victim to fully comprehend, remember, and communicate the events and details of an accident. Beginning the legal process as soon as possible is the best way to secure the level of compensation you deserve. The attorneys of Bye, Goff & Rohde are here to help you begin this process and position yourself for the best recovery possible.
Experience You Can Trust
Our attorneys have over 180 years' combined legal experience. We focus on practicing personal injury trial law, so we have experience dealing with the complex issues that you are facing now. We have a fearsome reputation with insurance companies for being willing to do whatever it takes to see that no one takes advantage of our clients.
You can have confidence in our ability to represent you. We provide the peace of mind of knowing that your case is in the best hands and that we will not rest until all the facts come to light.
No Upfront Fees
When you contact us, your initial consultation is free. For your convenience, we will meet with you, anywhere in Wisconsin, at your location, for no additional cost. Should you choose to let us go to work for you, you owe us nothing unless we win your case or reach a settlement. Our attorneys are committed to seeking justice for the people of Eau Claire without adding to your financial strain.
Contact Us Today
An Eau Claire personal injury lawyer will honestly and clearly evaluate the strengths of your case and what you can expect from us. Let us assist you on your road to rebuilding your life.
---
Please give us a call today. There is no obligation, just an opportunity for us to begin to understand your situation.
---
Hear From Our Past Client's
Real Clients. Real Stories.
"Thank You Brian Laule!"

Brian is a very knowledgeable attorney, who pays very close attention to detail. He presents himself in a very sure manner. He made sure that my questions were answered and that I knew and understood what to expect throughout the entire process.

- Diane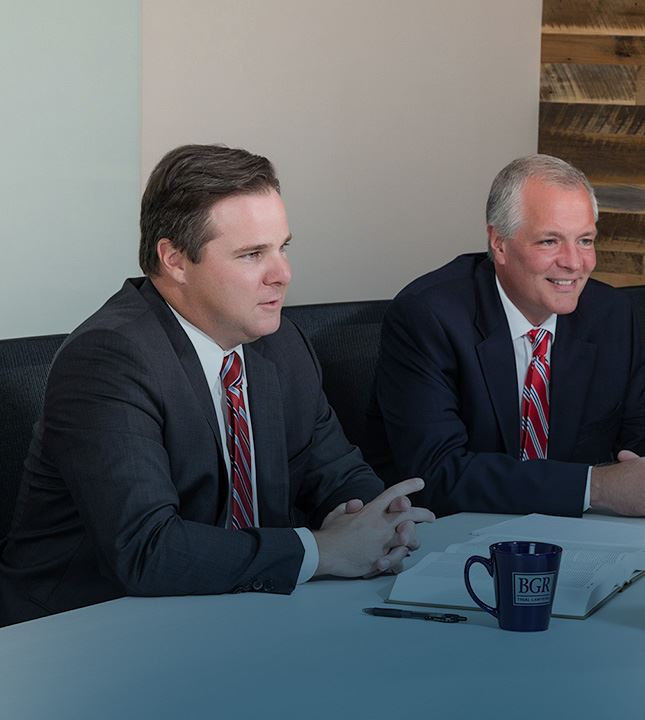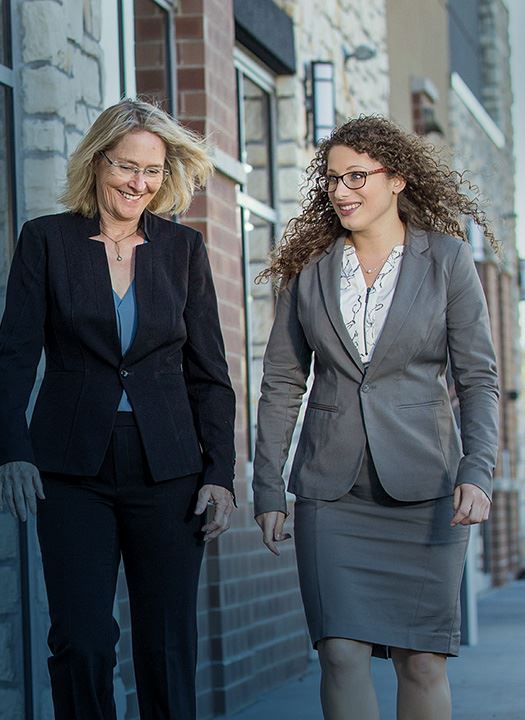 Explore Our Past Successes We Get Results

$6.0 Million Drunk Driving Accident

Bye, Goff & Rohde obtained $6,000,000 on behalf of a client who was injured due to a tavern intoxicating an underage driver.

$2.4 Million Distracted Driving Accident

Bye, Goff & Rohde obtained $2,393,000 on behalf of an adult male who suffered serious injuries (including a brain injury) when he was hit by a truck driver who was texting on a cell phone.

$2.3 Million Spinal Cord Injury

Bye, Goff, & Rohde obtained $2,300,000 on behalf of an adult male who suffered a spinal cord injury in a Dodge vehicle.

$2.17 Million Tractor-Trailer Accident

Bye, Goff, & Rohde obtained $2,167,990 on behalf of an adult male who suffered multiple serious injuries including brain damage in a tractor-trailer accident.

$2.0 Million Burn Injury

Bye, Goff, & Rohde obtained $2,000,000 on behalf of an adult female who suffered severe burns as a result of a defective product.

$1.25 Million Pedestrian Accident

Bye, Goff & Rohde obtained $1,250,000 on behalf of a minor who was struck by a vehicle while on a skateboard.