At Bye, Goff & Rohde, our personal injury lawyers represent clients suffering from a knee injury due to a serious accident.
Damage to your knee can be a huge pain, literally. If you have injured your knee in an accident, then you could be looking at serious pain and suffering for the rest of your life. Even with extensive surgery, there are some instances where you will never be able to play certain sports or even walk without pain again. This is not something anyone wants to think about; however, if you have succumbed to a knee injury, these thoughts are probably not far from your mind.
Knee injuries often occur due to a serious and sudden blow to your knee area. This often occurs after a heavy impact accident such as a car accident or other type of motor vehicle accident. If you have suffered a slip and fall or a workplace accident, you may also be faced with a crushed or damaged knee.
Knee injuries often result in serious and debilitating pain to your leg. This includes:
Patella fractures
Meniscus tears
Chondromalacia
Tendon reconstruction
MCL injury (medial collateral ligament)
PCL injury (posterior cruciate ligament)
ACL injury (anterior cruciate ligament)
One of the biggest struggles when faced with a serious knee injury is the time it takes to recover.
Filing a lawsuit can help you recover damages such as:
Surgery costs – most tears in the knee require surgery and an extensive recovery time of around four months.
Rehabilitation – in almost all instances, you will need to see a physical therapist to work on gaining back muscle into your leg.
Loss of income – there is a good possibility that you will need to take some time off work and you may not be able to return to your old position in some instances.
Loss of quality of life – with a serious knee injury you may not be able to do the things you once loved to do: for example, kicking the ball around with your kids, playing football with your friends, or wakeboarding on the weekends.
Other damages – such as medication costs, childcare costs, and medical equipment.
Is a Lawsuit my Best Option?
Many people who have been injured do not realize that they have options apart from claiming with an insurance agency. You have the right to legal assistance and you have the right to know what choices you actually have. At Bye, Goff & Rohde, we are dedicated to helping you see your options clearly.
We will offer you an honest evaluation of your case to determine if filing a Wisconsin or Minnesota personal injury lawsuit is your best bet. If you do decide to file a lawsuit against the neglectful party or parties responsible for the accident, then we will aggressively represent you until the very end.
---
To learn more about your options after a knee injury, contact an injury attorney at Bye, Goff & Rohde for a free consultation today.
---
Hear From Our Past Client's
Real Clients. Real Stories.
"I Would Recommend Them Without Reservation"

I received a fair result. Which is always positive. However, my primary message is that this law firm, and particularly Mr. Laule, has been both attentive and caring.

- Tom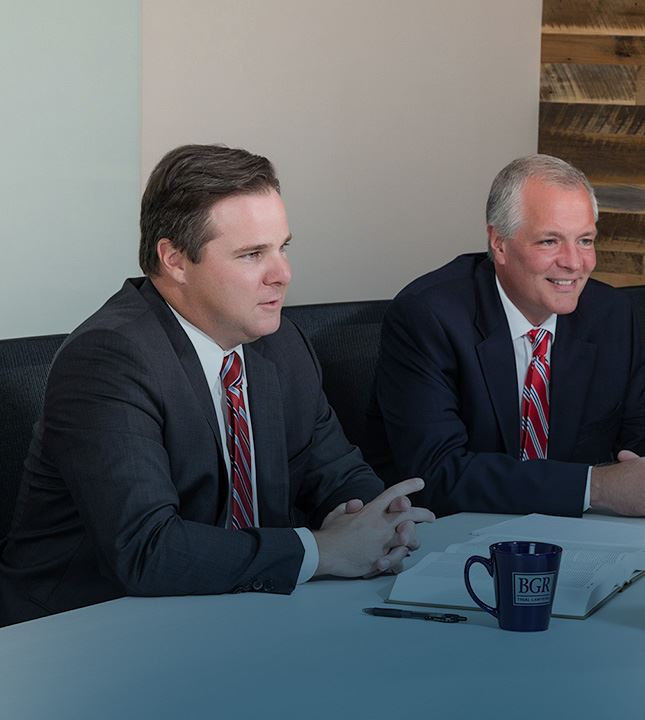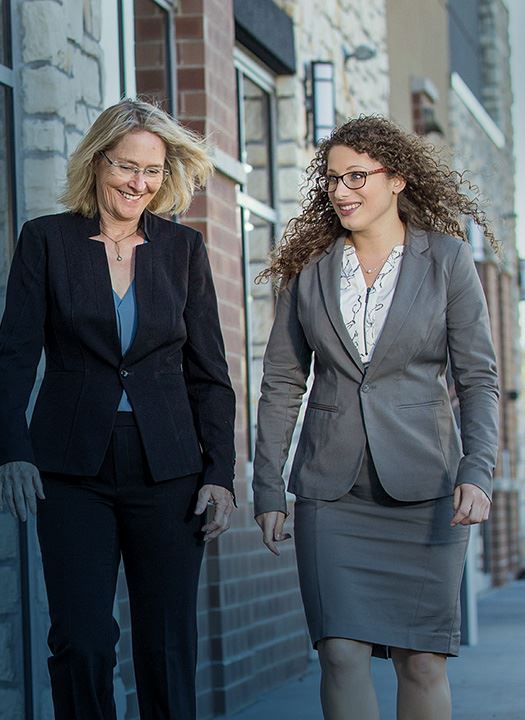 Explore Our Past Successes We Get Results

$6.0 Million Drunk Driving Accident

Bye, Goff & Rohde obtained $6,000,000 on behalf of a client who was injured due to a tavern intoxicating an underage driver.

$2.4 Million Distracted Driving Accident

Bye, Goff & Rohde obtained $2,393,000 on behalf of an adult male who suffered serious injuries (including a brain injury) when he was hit by a truck driver who was texting on a cell phone.

$2.3 Million Spinal Cord Injury

Bye, Goff, & Rohde obtained $2,300,000 on behalf of an adult male who suffered a spinal cord injury in a Dodge vehicle.

$2.17 Million Tractor-Trailer Accident

Bye, Goff, & Rohde obtained $2,167,990 on behalf of an adult male who suffered multiple serious injuries including brain damage in a tractor-trailer accident.

$2.0 Million Burn Injury

Bye, Goff, & Rohde obtained $2,000,000 on behalf of an adult female who suffered severe burns as a result of a defective product.

$1.25 Million Pedestrian Accident

Bye, Goff & Rohde obtained $1,250,000 on behalf of a minor who was struck by a vehicle while on a skateboard.