Wausau Wrongful Death Attorneys
Seeking Justice for Wisconsin and Minnesota Families Living Through Tragedy
Losing a loved one is always painful, but it can be devastating when someone else's negligence or recklessness is the cause. At Bye, Goff & Rohde, we understand the emotional and financial toll wrongful death can have on families. We are here to help you get the justice you deserve for your lost family member.
Our team of experienced Wausau wrongful death attorneys will fight for your rights in court and fight for maximum compensation for your losses. We will stand up for you every step of the way and provide compassionate legal counsel throughout this difficult time in your life. No matter what type of wrongful death situation you may be facing, our lawyers can assist with your case from start to finish.
---
We want to help you through this difficult time. Call us at (715) 402-4343 to schedule a free consultation today.
---
What Is Wrongful Death?
Wrongful death is a legal term used to describe a situation in which an individual dies due to another person or entity's negligence, recklessness, or intentional act. A wrongful death lawsuit seeks to recover compensation for the deceased victim's family members to compensate them for financial losses and other damages related to their loved one's untimely passing. Examples of wrongful death include those caused by car accidents, slip and falls, defective products, and more. Our attorneys at Bye Goff & Rohde can help you determine if your case qualifies as a wrongful death matter based on your individual circumstances.
Who Can Be Found Liable for Wrongful Death in Wisconsin?
In Wisconsin, several parties can be found liable for wrongful death, depending on the circumstances of the case.
Parties that can be found liable for wrongful death include:
Individuals can be held responsible when their careless or negligent behaviors cause the death of another person. This includes reckless driving, medical malpractice, intentional acts involving violence or the use of firearms, and intentional neglect leading to death.
Employers can be liable in some cases as well. An employer may be held responsible if they were aware of unsafe working conditions but failed to address them appropriately or neglected to train their employees on proper safety protocols.
Government entities such as local cities and counties may be held accountable for wrongful death if improper maintenance of public roads or property leads to fatal injuries.
Healthcare providers may be liable when their failure to provide the proper care results in the death of a patient during treatment.
Product manufacturers may become subject to wrongful death cases when faulty products lead to fatal injuries from design defects or inadequate warnings about product use.
We will comprehensively analyze your case, consulting with medical professionals and expert witnesses, reviewing any surveillance footage or photographs documenting the incident, reviewing police reports, and taking statements from witnesses. We will use every resource at our disposal to determine who is responsible and build a solid case against them.
Who Can Recover Damages Through a Wrongful Death Lawsuit?
Under Wisconsin law, a wrongful death claim can be brought by the decedent's surviving spouse or domestic partner, children, parents, grandparents, siblings, or personal representative (an executor). Though this is a devastating time for you and your family, we encourage you to act quickly, as the statute of limitations on wrongful death claims is only three years in most cases and two years for cases involving car accidents.
What Damages Can I Recover?
In Wisconsin, families of someone who has died due to another person's negligence or wrongful act may be entitled to recover damages under the state's Wrongful Death Act. Damages available in a Wrongful Death case can be divided into two categories: economic and non-economic damages.
Economic damages compensate a family for financial losses resulting from the death. These include medical expenses incurred before the decedent's death, funeral expenses, lost wages, loss of support or services that the decedent provided to their family, and other monetary losses associated with the death.
Non-economic damages compensate a family for intangible losses resulting from their loved one's death, such as pain and suffering. Relatives may also seek damages for loss of society and companionship; however, these damages are limited to $350,000 for a deceased adult and $500,000 for a deceased child.
In Wisconsin, wrongful death claims and lawsuits are not eligible for punitive damages.
---
To schedule your free consultation, call us at (715) 402-4343 or contact us online.
---
How Can an Attorney Help?
Our attorneys can help you win your case by providing professional legal counsel and guidance. We will thoroughly review all the evidence, interview potential witnesses, negotiate with insurance companies if necessary, and handle every aspect of the claims process so that you have the best chance of receiving maximum compensation for your loss. We have a keen understanding of the applicable laws in Wisconsin, and we understand how to use those laws to create a strong case on your behalf.
In addition to our legal knowledge, we are familiar with different strategies and techniques in litigation related to these cases. We understand how emotional such cases can be and ensure you are fully informed about what is happening throughout each stage. By having an experienced wrongful death attorney from Bye, Goff & Rohde on your side, you can feel confident that your legal rights are always properly represented.
Contact Us for Compassionate Support and Representation
At Bye, Goff & Rohde, our Wausau wrongful death attorneys understand that nothing can truly compensate the untimely loss of a loved one. We are here to provide you with our experience, compassion, and dedication so that you have the best chance of receiving justice and fair compensation. Our attorneys have the knowledge and commitment needed to guide you through this challenging time.
---
Contact us today if you believe someone is responsible for your family's tragedy. We are committed to helping families get the compensation they deserve during this difficult time.
---
Hear From Our Past Client's
Real Clients. Real Stories.
"Got Results When Others Did Not"

Brian Laule immediately developed a battle plan because my old case was stagnant when he received the file, each time he phoned me he was full of energy, and I knew I could count on him 100%.

- Mary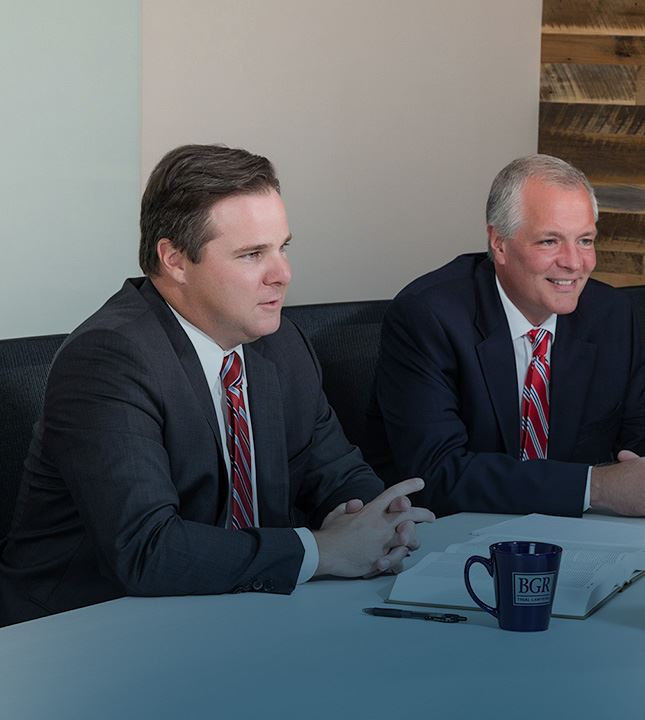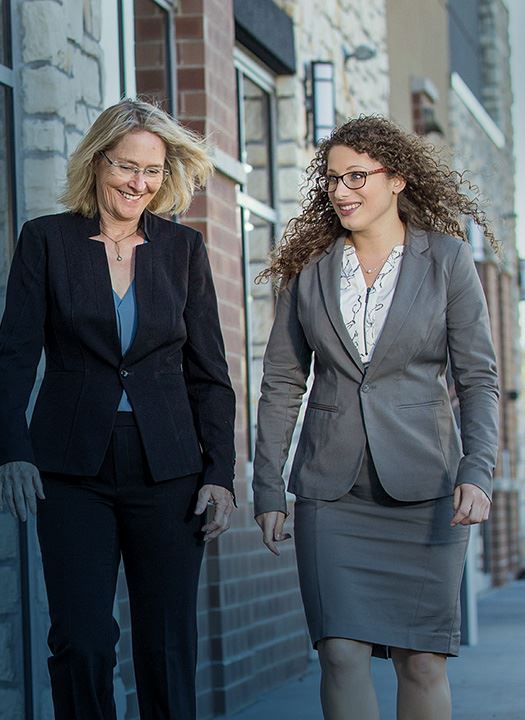 Explore Our Past Successes We Get Results

$6.0 Million Drunk Driving Accident

Bye, Goff & Rohde obtained $6,000,000 on behalf of a client who was injured due to a tavern intoxicating an underage driver.

$2.4 Million Distracted Driving Accident

Bye, Goff & Rohde obtained $2,393,000 on behalf of an adult male who suffered serious injuries (including a brain injury) when he was hit by a truck driver who was texting on a cell phone.

$2.3 Million Spinal Cord Injury

Bye, Goff, & Rohde obtained $2,300,000 on behalf of an adult male who suffered a spinal cord injury in a Dodge vehicle.

$2.17 Million Tractor-Trailer Accident

Bye, Goff, & Rohde obtained $2,167,990 on behalf of an adult male who suffered multiple serious injuries including brain damage in a tractor-trailer accident.

$2.0 Million Burn Injury

Bye, Goff, & Rohde obtained $2,000,000 on behalf of an adult female who suffered severe burns as a result of a defective product.

$1.25 Million Pedestrian Accident

Bye, Goff & Rohde obtained $1,250,000 on behalf of a minor who was struck by a vehicle while on a skateboard.