Wausau Motorcycle Accident Attorneys
Personalized & Client-Focused Representation Since 1974
At Bye, Goff & Rohde, we understand the unique challenges that motorcycle riders face on the road. Motorcyclists are particularly vulnerable to accidents due to their lack of protection and visibility issues. If you or a loved one has been injured in a motorcycle accident, our experienced team of attorneys can help you fight for justice and the compensation you deserve. We have decades of experience advocating for victims of all types of motor vehicle accidents and will dedicate ourselves to ensuring your rights are protected throughout every step of the legal process.
---
Call us at (715) 402-4343 to schedule your free consultation.
---
Common Causes of Motorcycle Accidents
The negligence of other drivers or road hazards often causes motorcycle accidents. Common causes of motorcycle accidents include reckless driving, speeding, drunk driving, inadequate road maintenance, dangerous intersections, and distracted driving.
Reckless driving is a major factor in many motorcycle accidents, as it involves ignoring traffic laws and endangering other motorists on the road. Speeding makes it harder to react promptly to other vehicles on the road, increasing the likelihood of an accident. Drunk driving significantly reduces reaction time and impairs the senses, increasing the risk of an accident as well.
Inadequate road maintenance can also lead to motorcycle accidents due to potholes, uneven surfaces, and debris in the roadway that can cause a motorcycle to lose control or crash into another vehicle. Dangerous intersections are common causes of motorcycle crashes. This is especially true with intersections that have multiple lanes and limited visibility.
Faulty parts, too, greatly increase the likelihood of being involved in a motorcycle accident.
Common Motorcycle Accident Injuries
Common injuries sustained in motorcycle accidents typically occur due to a driver being thrown off their bike following a collision with another vehicle, skidding after a tire blowout, or mechanical malfunctions. These types of motorcycle accident injuries can range from mild to severe, depending on the force and speed at which the collision occurred.
Common motorcycle accident injuries include:
Head Trauma: Head trauma is especially dangerous and can lead to traumatic brain injury that could affect cognitive ability, motor function, speech, vision, balance, and hearing.
Spinal Cord Damage: These injuries can cause paralysis or permanent nerve damage.
Broken Bones: Fractures take a long time to heal properly and may require surgery for proper treatment and recovery.
Road Rash: Though the name is playful, road rash is no joke. It occurs when unprotected skin comes into contact with asphalt or other rough surfaces during an accident, causing painful lacerations that could become infected if not treated properly.
Organ Damage: You can sustain organ damage due to blunt force trauma resulting from an impact with another vehicle or roadway surface during an accident.
Contusions: Contusions are bruises caused by blunt force trauma, while abrasions are scrapes sustained when the skin comes into contact with pavement or other harshly textured surfaces during an accident.
Injuries such as these can be severe and life-altering, so victims of these accidents should seek immediate medical attention and legal counsel if they have been involved in an accident.
Our experienced Wausau motorcycle accident attorneys at Bye, Goff & Rohde are determined to fight for fair compensation for your losses, including medical bills, lost wages, and pain and suffering damages.
Who Can Be Found Liable for a Motorcycle Accident?
Generally speaking, an injured motorcyclist can pursue a claim against any party who negligently caused their injury. This includes other drivers, government entities responsible for maintaining the roadway, and manufacturers of defective products
At Bye, Goff & Rohde, we understand how confusing and painful the days following an accident can be. The physical and emotional pain is compounded by trying to finance costly medical bills, vehicle repair costs, and lost wages from missed work days. We are here to help with all of these legal matters so that you can focus on healing your body and mind.
We will thoroughly investigate every aspect of your case and identify all possible parties that may be held liable for your damages. If you or a loved one has been injured in a motorcycle crash, contact our firm today to learn how we can help you seek justice and receive fair compensation for what you've endured.
---
Call us at (715) 402-4343 or contact us online to schedule a free consultation today.
---
How Can an Attorney Help You Recover Damages for Your Injuries?
An attorney from Bye, Goff & Rohde can help you recover damages for your injuries by taking a number of steps.
For starters, we will build a strong case with evidence-based investigation. This includes collecting and analyzing police reports, witness testimony, medical records, and other relevant information. We may also consult industry experts to solidify and back up your case.
We will then negotiate with the insurance companies involved on your behalf, endeavoring to secure maximum compensation for all of your medical bills, time off work, pain and suffering, and more. We are prepared to take the case to court to fight for what you're owed if necessary.
At Bye, Goff & Rohde, we understand how devastating a motorcycle accident can be and are committed to helping you get the justice you deserve. With years of experience practicing personal injury law, our attorneys are well-versed in all aspects of motor vehicle accidents and will provide legal counsel throughout the process.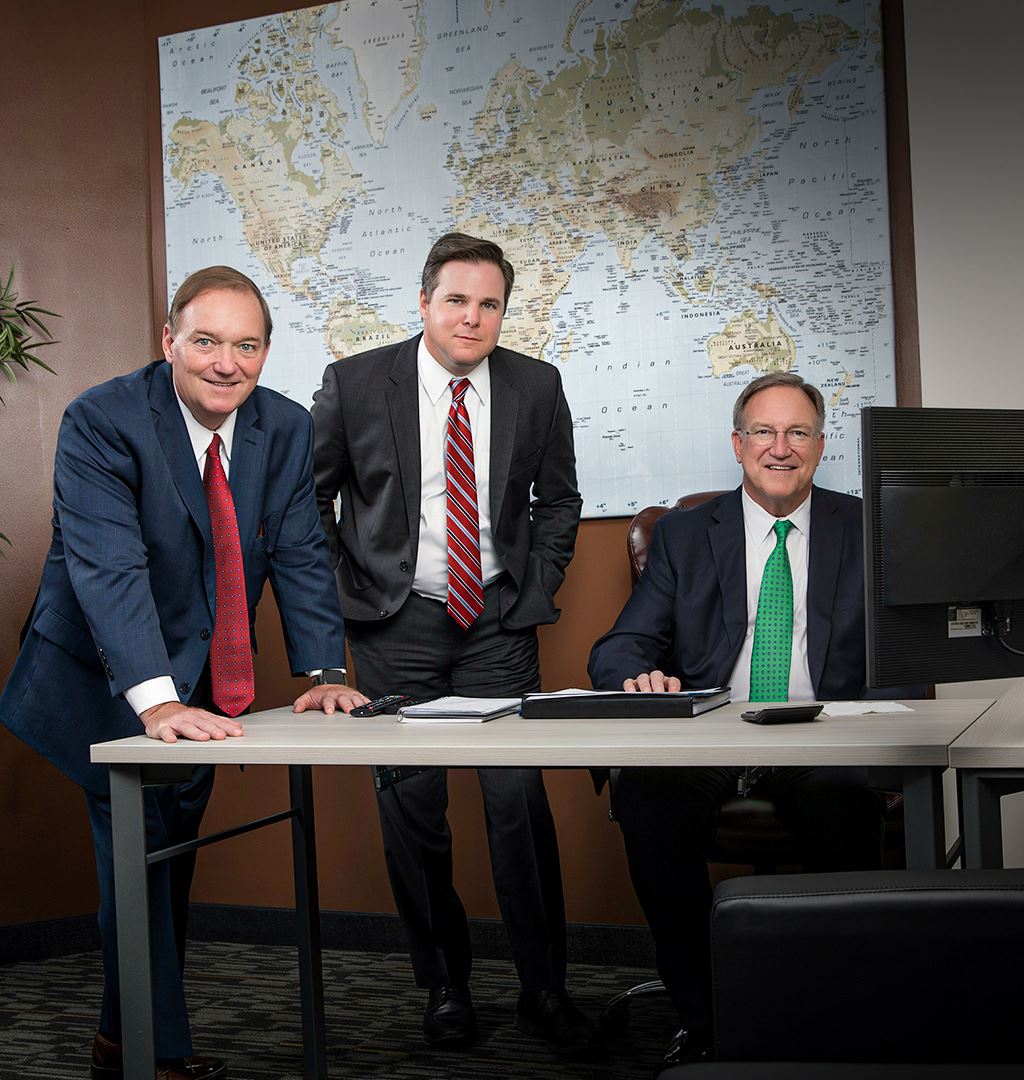 Hear From Our Past Client's
Real Clients. Real Stories.
"I Knew I Was in Good Hands"

Steve Goff and his staff helped me through a painful and emotional 3 + years in many ways. They were very diligent with all communications, they promptly and respectfully answered any questions or confusions that came up for me.

- Maryjo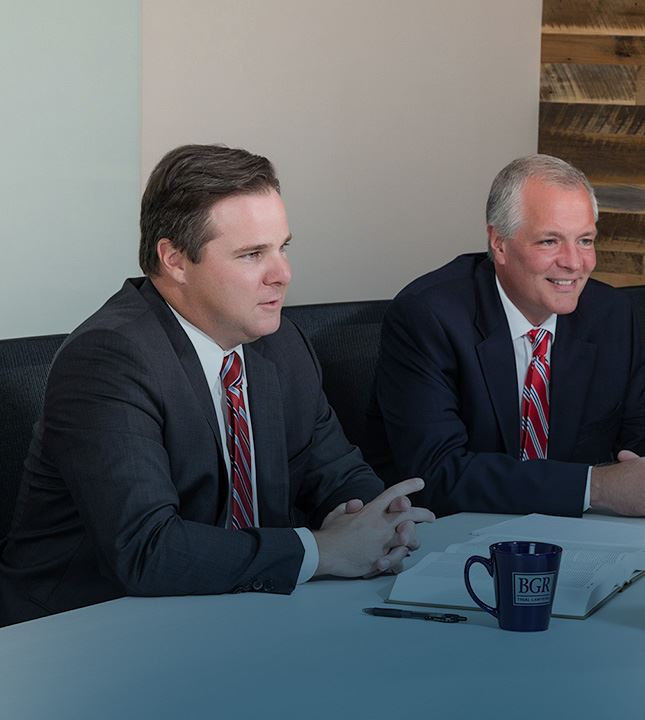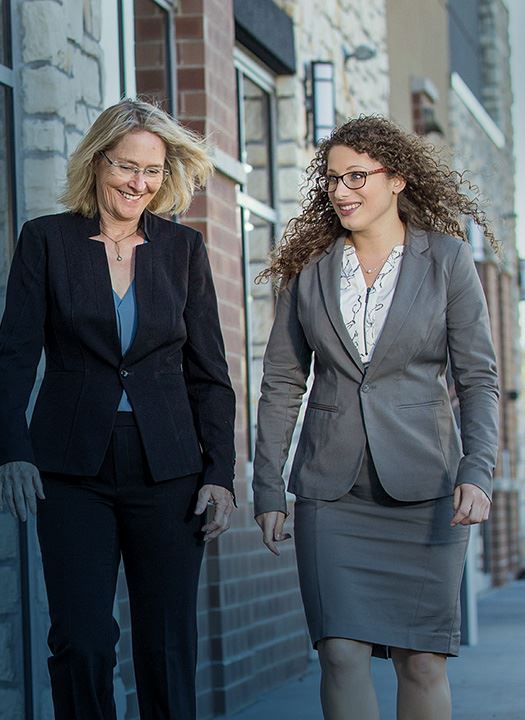 What Damages Can You Recover?
You may be able to recover a variety of damages for your losses. These could include medical expenses, lost wages, pain and suffering, and emotional distress.
Damages fall under three categories: special damages, general damages, and punitive damages.
Special damages compensate you for quantifiable expenses, such as:
Medical Expenses: Potentially covers medical bills, treatment, and hospitalization related to your injuries. This can include costs such as doctor visits, hospital stays, physical therapy, and other treatments required due to the accident.
Lost Wages: You may be compensated for lost wages if you are forced to miss work due to your injuries. This could include any missed days of work due to the injury and any decreased earning capacity resulting from the long-term injuries sustained during the accident.
General damages are designed to compensate you for emotional and psychological distress that you sustained due to your accident, such as:
Pain and Suffering: This type of compensation is designed to help cover your mental anguish or physical discomfort caused by injuries or disability relating to your accident.
Emotional Distress: This includes compensation for fear, anxiety, depression, shock, and other mental health issues that derive from trauma associated with your accident.
Punitive damages may also be possible; however, these are not nearly as common as special or general damages. Punitive damages are used to punish offenders and discourage similar behavior and are only awarded in cases of notable negligence, recklessness, or malice.
Contact Us
The Wausau motorcycle accident attorneys at Bye, Goff & Rohde will fight aggressively on your behalf so you can focus on recovering from your injury. We do everything we can to accommodate our clients, including coming to your home to discuss your case if you cannot travel. Our attorneys have sought justice on behalf of victims since 1974, and we would be happy to show you the same dedication, compassion, and competence that has kept us in business for all these years.
Explore Our Past Successes We Get Results

$6.0 Million Drunk Driving Accident

Bye, Goff & Rohde obtained $6,000,000 on behalf of a client who was injured due to a tavern intoxicating an underage driver.

$2.4 Million Distracted Driving Accident

Bye, Goff & Rohde obtained $2,393,000 on behalf of an adult male who suffered serious injuries (including a brain injury) when he was hit by a truck driver who was texting on a cell phone.

$2.3 Million Spinal Cord Injury

Bye, Goff, & Rohde obtained $2,300,000 on behalf of an adult male who suffered a spinal cord injury in a Dodge vehicle.

$2.17 Million Tractor-Trailer Accident

Bye, Goff, & Rohde obtained $2,167,990 on behalf of an adult male who suffered multiple serious injuries including brain damage in a tractor-trailer accident.

$2.0 Million Burn Injury

Bye, Goff, & Rohde obtained $2,000,000 on behalf of an adult female who suffered severe burns as a result of a defective product.

$1.25 Million Pedestrian Accident

Bye, Goff & Rohde obtained $1,250,000 on behalf of a minor who was struck by a vehicle while on a skateboard.