Wausau Car Accident Attorneys
Common Causes of Car Accidents
The cause of a car accident can vary depending on the situation and circumstances, but it often involves some form of human error or negligence. The most common factors contributing to car accidents include distracted driving, speeding, intoxicated driving, impatience, and poor weather conditions.
Distracted driving is a significant cause of car accidents. Drivers may become distracted by their phones, eating or drinking, changing radio stations, tending to passengers in the vehicle, or daydreaming behind the wheel. Due to the complexity and span of attention required to operate a motor vehicle safely, any form of distraction increases the risk of an accident.
Speeding is another common factor that contributes to collisions. Speed limits can be put in place for various reasons. When drivers ignore speed limits or disregard road conditions, it can lead to severe injury or death for all parties involved in a crash.
Driving under the influence is among the most dangerous causes of automobile accidents. Driving under the influence impairs reaction time and judgment and puts innocent people at serious risk of severe injury or fatality.
Drivers impatient with other motorists are at increased risk of crashing due to impaired judgment caused by frustration and anger while behind the wheel. This behavior can lead to tailgating other vehicles in a hazardous manner, cutting off other drivers without warning or proper signaling devices activated, as well as sudden braking maneuvers that can cause rear-end crashes.
Common Car Accident Injuries
Car accident injuries can range from minor to more serious, depending on the nature and severity of the crash.
Minor injuries may include:
Cuts and Bruises
Whiplash
Strained Muscles or Ligaments
Sprains.
More severe car accident injuries can include:
Broken Bones
Concussions
Lacerations
Internal Organ Damage
Traumatic Brain Injury
In addition to physical injuries, many victims of car accidents experience emotional trauma such as anxiety, depression, post-traumatic stress disorder (PTSD), and other mental health issues.
We thrive on helping victims of car accidents recover compensation for medical costs associated with their injuries, lost wages, emotional distress, and pain and suffering. Our attorneys have extensive experience representing clients involved in all types of motor vehicle collisions, including single-vehicle crashes and multi-vehicle pileups. Our team is committed to providing you with knowledgeable counsel throughout your legal journey so you can get back on your feet after a car accident injury.
Who Can Be Found Liable for a Car Accident in Wisconsin?
In Wisconsin, the law assigns liability for a car accident based on negligence. If a driver is deemed negligent by not exercising reasonable care behind the wheel, they can be found liable for any resulting damages or injuries to another party.
Negligence can take many forms, such as speeding, failing to obey traffic signs and signals, impaired driving, distracted driving, and more.
Liability may also rest with others beyond the drivers involved in an accident. For example, if a vehicle's brakes failed because of shoddy maintenance by a mechanic, that mechanic could be held responsible for any harm caused by the collision. If a defective part triggers an accident, the manufacturer of either the part or the car could also be liable.
Furthermore, property owners who fail to maintain their property adequately (e.g., potholes) may also be liable for contributing to an accident if their negligence played any part in causing it.
---
To schedule a free consultation, call us at (715) 402-4343 or contact us online today.
---
In a Wisconsin and Minnesota car accident case, you may receive financial compensation for any damages or losses incurred. This can include special, general, and punitive damages.
Special damages refer to monetary losses such as medical bills, lost wages, and any other tangible costs associated with the accident. These are typically easy to calculate as they are backed by receipts and invoices.
General damages refer to intangible losses such as pain and suffering, emotional distress, loss of enjoyment of life, permanent disability, and/or disfigurement caused by the accident. These damages are harder to calculate as they are not backed by tangible evidence but instead take into account the physical, mental, and emotional impact of the incident on your quality of life, opinions from medical experts, and established precedents.
You may also be entitled to punitive damages if the responsible party was grossly negligent or deliberately reckless. In such cases, an additional amount may be awarded to punish the responsible party and discourage similar behavior in future cases.
---
Contact us today to learn more about how we can help.
---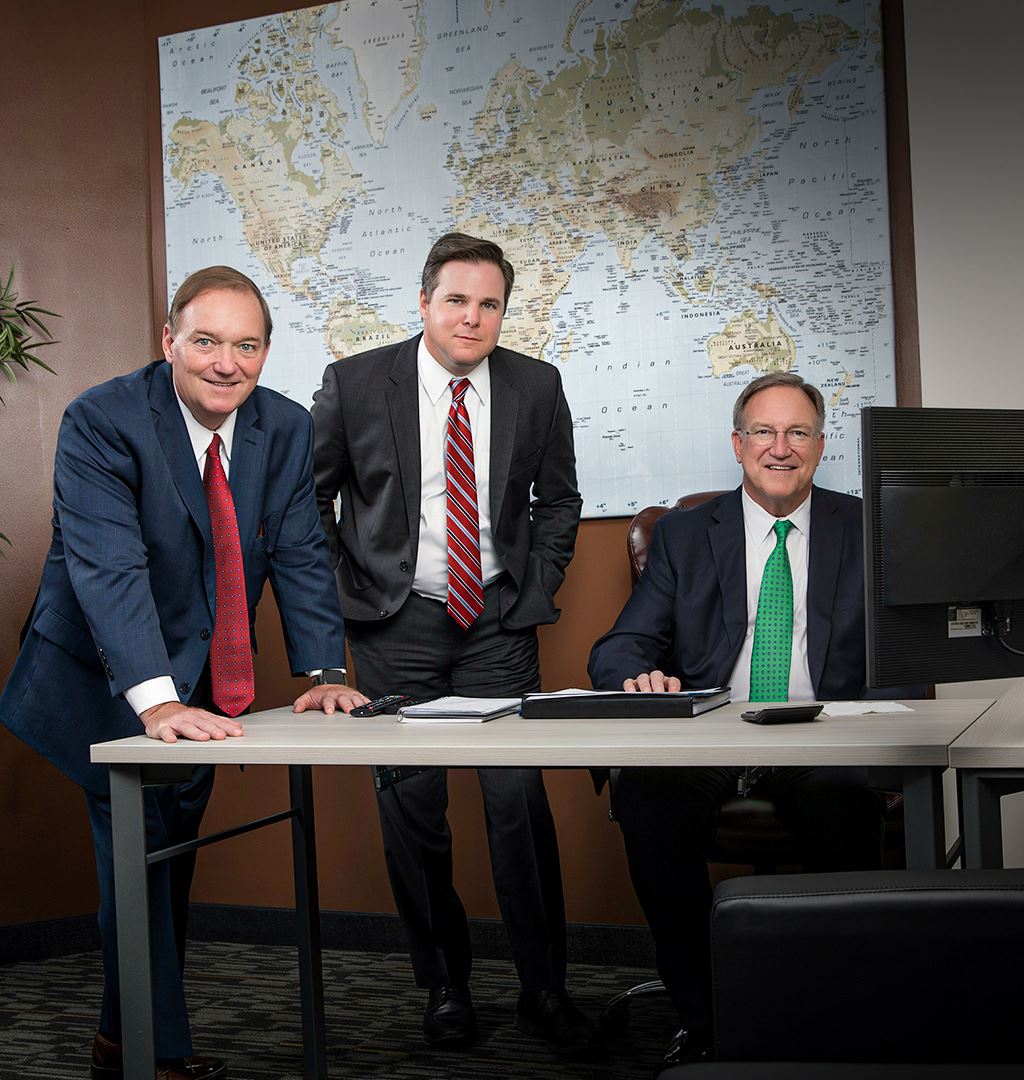 How Can an Attorney Help Me Recover Damages for My Injuries?
An experienced attorney can help you seek justice and compensation for your injuries. We can help you file a lawsuit against the at-fault party and any other individuals or entities that may be responsible for the accident.
A lawyer is essential for building your case and gathering evidence such as police reports, medical records, and witness statements to strengthen your claim. We will also advise you on any applicable laws or regulations that can benefit or hinder your situation. Furthermore, our attorneys are knowledgeable in negotiating with insurance companies in pursuit of a fair settlement for you, maximizing the compensation you could receive for your losses.
Finally, we can represent you in the courtroom if necessary and provide legal advice throughout trial proceedings to improve your chances of receiving a favorable verdict in court.
We Are on Your Side
Our Wausau car accident attorneys at Bye, Goff & Rohde offer compassionate, experienced, and dedicated legal representation to those injured due to another party's negligence. We will do everything we can to fight your case and will seek maximum compensation on your behalf. If you cannot travel to discuss your case, we will even meet you at your home at no extra cost. We focus on people over cases and will represent you with the dignity and respect that you deserve.
Having an experienced attorney by your side throughout this process is invaluable when seeking damages from those responsible for injuring you in a car accident.
Hear From Our Past Client's
Real Clients. Real Stories.
"Thank You Brian Laule!"

Brian is a very knowledgeable attorney, who pays very close attention to detail. He presents himself in a very sure manner. He made sure that my questions were answered and that I knew and understood what to expect throughout the entire process.

- Diane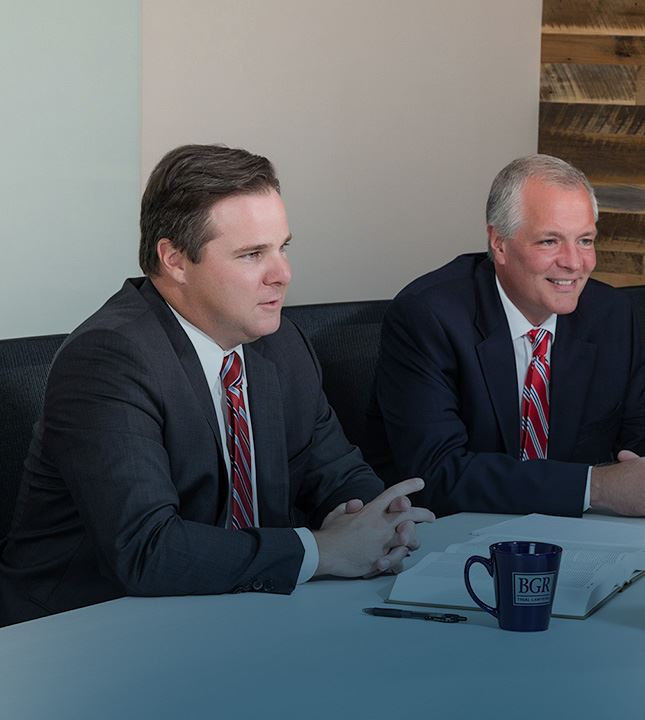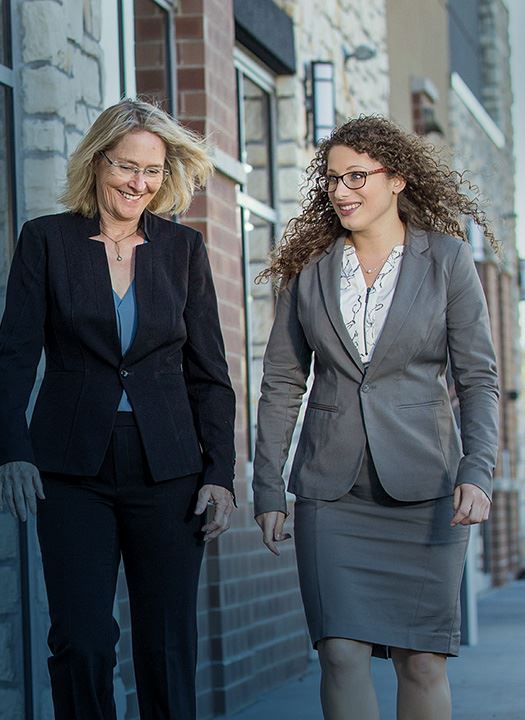 Explore Our Past Successes We Get Results

$6.0 Million Drunk Driving Accident

Bye, Goff & Rohde obtained $6,000,000 on behalf of a client who was injured due to a tavern intoxicating an underage driver.

$2.4 Million Distracted Driving Accident

Bye, Goff & Rohde obtained $2,393,000 on behalf of an adult male who suffered serious injuries (including a brain injury) when he was hit by a truck driver who was texting on a cell phone.

$2.3 Million Spinal Cord Injury

Bye, Goff, & Rohde obtained $2,300,000 on behalf of an adult male who suffered a spinal cord injury in a Dodge vehicle.

$2.17 Million Tractor-Trailer Accident

Bye, Goff, & Rohde obtained $2,167,990 on behalf of an adult male who suffered multiple serious injuries including brain damage in a tractor-trailer accident.

$2.0 Million Burn Injury

Bye, Goff, & Rohde obtained $2,000,000 on behalf of an adult female who suffered severe burns as a result of a defective product.

$1.25 Million Pedestrian Accident

Bye, Goff & Rohde obtained $1,250,000 on behalf of a minor who was struck by a vehicle while on a skateboard.