Neck injury attorneys at Bye, Goff & Rohde can help people suffering from neck pain, whiplash, and soft tissue injury due to any neglectful accident. Whether you were in a car accident, thrown off a jet ski, hit with a moving object at work, or suffered a serious slip and fall at a mall, we can offer you the guidance and professionalism needed to help you understand what comes next.
Whiplash, neck pain, and neck strain can lead to serious problems down the road.
The pain you experience from a neck injury can make it hard to enjoy the things in life that you have always taken for granted: swinging your child up in the air, lifting a bag of groceries out of the car, going on a road trip, or putting on a shirt in the morning. If you suffer from a serious neck injury, all of these things, and more, can become painful, if not impossible to do.
Neck injuries can occur after a sudden and direct blow to your neck, or they can occur due to long-term strain on your body.
Common accidents that lead to neck injuries include:
Workplace accidents
Lifting heavy objects
Operating heavy machinery
Car accidents and other motor vehicle accidents
Boating, ATV's and jet ski accident
Slip and falls
Trampoline or swimming pool incidents
Whiplash is one of the most common injuries in car accidents.
Whiplash does not show up right away which is why it is so hard to prove and harder to claim when it comes to your insurance policy. Many people with whiplash end up suffering from other related problems without gaining compensation needed for rehabilitation and other recovery measures. If you have experienced whiplash in any type of accident, then it is important that you act fast to avoid serious pain down the road.
Take Time Off to Recover From Whiplash
Recovery from whiplash depends on the severity of the injury. You may need to take some time off work and attend physical therapy to regain control of your neck.
Other damages may include:
Therapy
Doctors and specialist appointments
X-rays
Medication
Loss of income
Whiplash is more than just a pain in the neck. It has been connected to other serious conditions including:
Herniated discs in the spine resulting in a sharp, shooting pain in your back
Back pain, muscle weakness, and numbness
Joint dysfunction and movement pain
Faulty movement patterns and complications with the nervous system
Chronic pain
Muscle strains
Severe headaches
Vision problems
Disturbance of mental functioning and concentration
Recovering from a Neck Injury
If you are suffering from neck pain, then it is advisable to speak to a doctor about what has happened. Many doctors will prescribe painkillers for a few days to help ease the pain.
But what happens if this is not enough?
In many instances it is not. The good news is that with time and persistence, as well as rehabilitation and physical therapy, it is possible to heal from the injury sustained in your neck. However, this can take time as well as financial security. You may need to take time off work and you may need to consult with specialists and therapists, which are not usually covered by medical care or by your insurance.
---
Contact an injury lawyer for a free consultation about your case today.
---
Is Filing a Lawsuit an Option?
Neck injuries can be hard to prove, and thus many people who have endured a neck injury are not fairly compensated by the insurance company. Whether you are suffering from a neck injury due to a car accident, a workplace accident, or any other type of accident, you don't have to accept the first offer given to you by insurance.
Wisconsin and Minnesota personal injury lawyers at Bye, Goff & Rohde have been helping clients recover compensation after a motor vehicle accident or any other neglectful accident for many years.
We will sit down, discuss your case, and speak upfront about your chances of winning a lawsuit. Knowing what legal options you have is the first step in moving forward in your life.
Insurance Claims against whiplash may not be enough.
Whiplash should not be taken lightly. However, insurance companies tend to brush off whiplash as nothing, especially if the damage to the car is minimal. A soft tissue injury like whiplash is still an injury that should not be neglected. You may not be adequately compensated for your losses, including loss of income, medical expenses, and emotional suffering.
Filing a lawsuit can be a complicated process, especially when faced with an injury to the neck. At Bye, Goff & Rohde, our personal injury lawyers make it their mission to inform each and every client about all their legal options. We will tell you truthfully what to expect from the process and help you determine whether filing a lawsuit is the right option for you.
Hear From Our Past Client's
Real Clients. Real Stories.
"I Would Recommend Them Without Reservation"

I received a fair result. Which is always positive. However, my primary message is that this law firm, and particularly Mr. Laule, has been both attentive and caring.

- Tom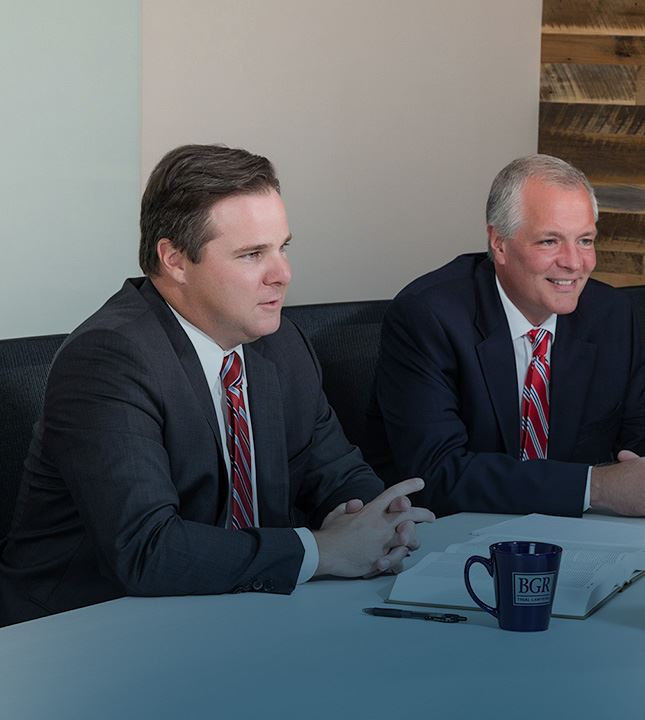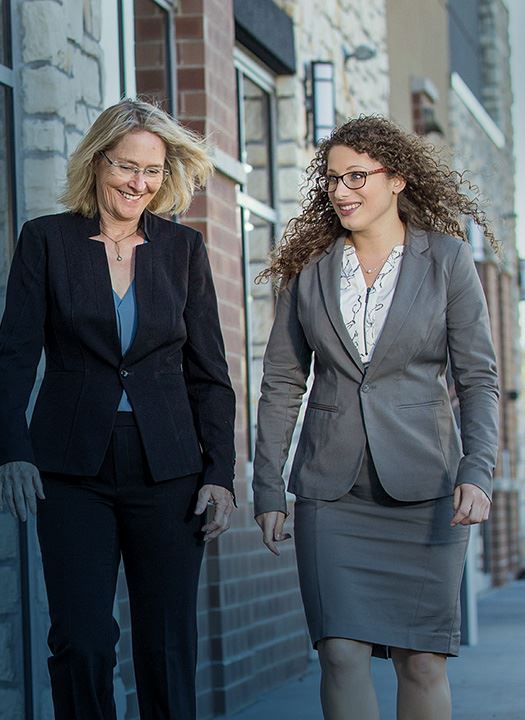 Explore Our Past Successes We Get Results

$6.0 Million Drunk Driving Accident

Bye, Goff & Rohde obtained $6,000,000 on behalf of a client who was injured due to a tavern intoxicating an underage driver.

$2.4 Million Distracted Driving Accident

Bye, Goff & Rohde obtained $2,393,000 on behalf of an adult male who suffered serious injuries (including a brain injury) when he was hit by a truck driver who was texting on a cell phone.

$2.3 Million Spinal Cord Injury

Bye, Goff, & Rohde obtained $2,300,000 on behalf of an adult male who suffered a spinal cord injury in a Dodge vehicle.

$2.17 Million Tractor-Trailer Accident

Bye, Goff, & Rohde obtained $2,167,990 on behalf of an adult male who suffered multiple serious injuries including brain damage in a tractor-trailer accident.

$2.0 Million Burn Injury

Bye, Goff, & Rohde obtained $2,000,000 on behalf of an adult female who suffered severe burns as a result of a defective product.

$1.25 Million Pedestrian Accident

Bye, Goff & Rohde obtained $1,250,000 on behalf of a minor who was struck by a vehicle while on a skateboard.