A back injury can negatively impact your life in every aspect. While it may not be possible to prevent this injury from happening, there are ways to move forward as quickly and efficiently as possible. With the right assistance, persistence, and financial security, you can move forward from a back injury and into a good place in your life.
Bye, Goff & Rohde is a firm of experienced back injury attorneys representing those suffering from serious back injuries. We have the knowledge, experience, and passion to handle complex back injury cases, regardless of the circumstances.
Back injuries can occur in a number of different ways. Generally, they follow a serious blow or sudden impact to the spine.
This can occur due to:
An auto accident or other motor vehicle accident
Slip and fall accidents
Trampoline and swimming pool spills
Work-related accidents
Construction accidents
Sometimes, you may not notice your back injury right away. Constant heavy lifting or continuous movement to your spine can result in long-term damage to your back, which may be the result of constantly picking up heavy parcels or even driving a large piece of machinery.
Living With a Back Injury? There is Something You Can Do About It
Back pain is one of the leading complaints of people injured in car accidents and at the workplace. However, this does not mean you should simply live with the anguish your injury is causing.
Back injuries can be minor or major and can include:
Chronic or acute back pain
Permanent paralysis or numbness
Muscle weakness
Lack of coordination
Tingling in your limbs
Fractures of the spine
Herniated, slipped or ruptured discs
Soft tissue injuries
Facet joint complications
Should I File a Lawsuit?
This depends on the situation. If your back injury has been caused by someone else's negligence or mistreatment, then you may have a case. This includes negligence from an individual, from a company, from a manufacturer, or even from a building manager.
Filing a lawsuit can help you recover damages from:
Medications, surgeries, specialist visits, and equipment
Loss of income
Rehabilitation and therapy costs
Loss of quality of life
Other damages
It is important that all sufferers know that they do have options. While you may think that your insurance agency or workers' compensation will handle the claim, this is rarely the case, and you will probably be left with several bills and out-of-pocket expenses.
---
Contact one of our Back Injury Attorneys to learn about your legal options and determine if filing a lawsuit is your best option.
---
Hear From Our Past Client's
Real Clients. Real Stories.
"I Would Recommend Them Without Reservation"

I received a fair result. Which is always positive. However, my primary message is that this law firm, and particularly Mr. Laule, has been both attentive and caring.

- Tom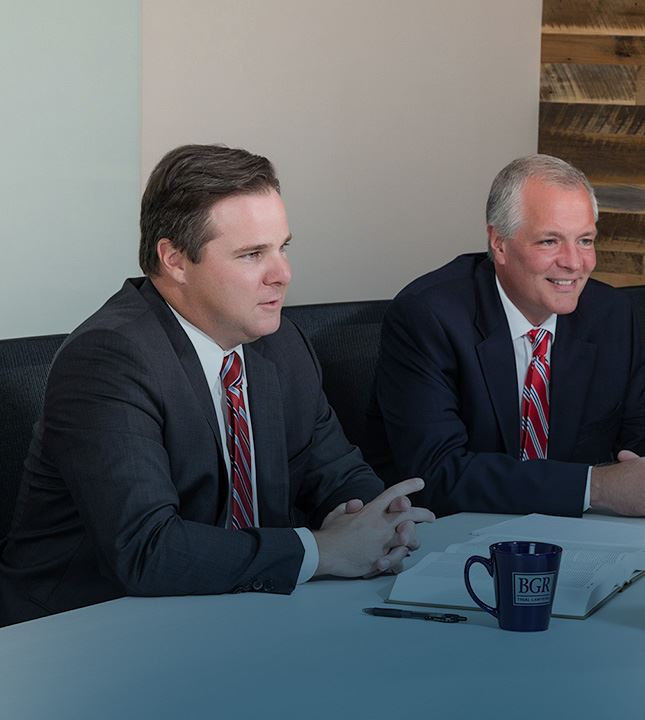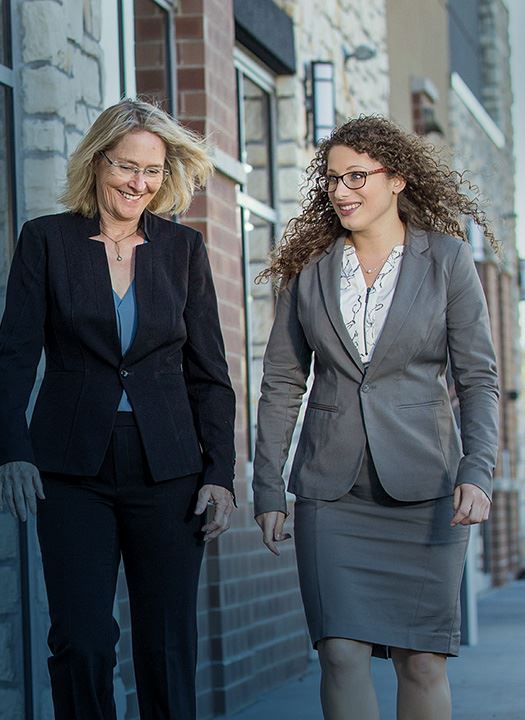 Explore Our Past Successes We Get Results

$6.0 Million Drunk Driving Accident

Bye, Goff & Rohde obtained $6,000,000 on behalf of a client who was injured due to a tavern intoxicating an underage driver.

$2.4 Million Distracted Driving Accident

Bye, Goff & Rohde obtained $2,393,000 on behalf of an adult male who suffered serious injuries (including a brain injury) when he was hit by a truck driver who was texting on a cell phone.

$2.3 Million Spinal Cord Injury

Bye, Goff, & Rohde obtained $2,300,000 on behalf of an adult male who suffered a spinal cord injury in a Dodge vehicle.

$2.17 Million Tractor-Trailer Accident

Bye, Goff, & Rohde obtained $2,167,990 on behalf of an adult male who suffered multiple serious injuries including brain damage in a tractor-trailer accident.

$2.0 Million Burn Injury

Bye, Goff, & Rohde obtained $2,000,000 on behalf of an adult female who suffered severe burns as a result of a defective product.

$1.25 Million Pedestrian Accident

Bye, Goff & Rohde obtained $1,250,000 on behalf of a minor who was struck by a vehicle while on a skateboard.