La Crosse Slip & Fall Attorneys
Experienced & Aggressive Lawyers Fighting for Fair Compensation
Wisconsin is a beautiful state. Although the opportunity for snow six months out of the year can create a scenic winter wonderland, the resultant ice and freezing water on sidewalks can increase the risk of falling and injuring yourself, especially if property owners or managers fail to take the needed precautions to ensure public safety.
Even in dry conditions, improperly maintained floors, inadequate lighting, and many other factors can create a situation where premises have not been properly maintained to safeguard users. Our La Crosse slip and fall lawyers at Bye, Goff & Rohde are here to represent you in your slip and fall case.
---
To schedule a free consultation, call us at 608-602-7272.
---
Committed to Our Neighbors in La Crosse
When you contact our attorneys, we will arrange for a free consultation. Our firm believes that the better we know you and the more thoroughly we understand the facts leading to your injury, the better we can represent you. We take the time to listen to you and let you describe the unique details of your situation.
This part of the process is so crucial that we will even meet you at your home at no cost. We put you first throughout the process.
Not a Simple Case
Slip and fall accidents are often not simple to resolve. Determining what caused your fall and backing up the evidence often takes painstaking research. Proving who is at fault requires meticulous attention to detail that demands a commitment to doing everything thoroughly and seeing that you get justice. Our La Crosse slip and fall attorneys will not rest until all the facts in your case have been discovered and verified.
Common Causes of Slip & Fall Accidents
Slip and fall accidents are caused when an individual loses their footing due to a slippery or hazardous surface.
Common causes of slips and falls include:
Wet or uneven surfaces
Loose carpeting
Improperly maintained floors
Icy sidewalks/steps,
Cluttered walkways/paths,
Inadequate lighting
Spills that have not been cleaned up
Poorly designed walkways, staircases, or architecture
Poor maintenance of stairs or ramps and objects in walkways
It is important to note that slip and fall accidents can also be caused by an employer's negligence in maintaining a safe work environment for employees.
Some examples of employer negligence include:
Failure to clear stairways and walkways of debris or obstructions
Allowing the build-up of ice on walkways or steps
Failure to provide adequate lighting
Failure to address loose carpets or mats
Failure to install non-slip flooring
Failure to promptly clean up spills.
At Bye, Goff & Rohde, we understand the full extent of what goes into a slip and fall case, from determining liability to fighting to maximize your settlement amount. We know what it takes to make a solid case and are prepared to fight for the compensation you deserve for your injuries.
Contributory Negligence in Slip & Fall Cases
In Wisconsin, the modified comparative negligence rule is used to determine liability in slip and fall cases. This rule states that if a person claims damages from an injury sustained in a slip and fall, their degree of fault will be considered when assigning liability. If a person's fault is found to be 51% or greater, they are barred from receiving any compensation. If the fault is found to be 50% or less, then the amount of compensation will be reduced by the percentage of fault attributed to them.
For example, let's say one slips and falls on ice in the parking lot of a mall. Upon investigation, it is determined that 20% of the blame lies with the injured party for not being careful enough while walking in hazardous conditions. The remaining 80% of the responsibility lies with the property owner for failing to adequately clear or warn against icy conditions. In this case, even though over half (80%) of the responsibility lies with the mall, their liability would still be reduced by 20% as per the modified comparative negligence rule.
At Bye, Goff & Rohde, our experienced slip and fall lawyers understand how difficult it can be to prove your claim under Wisconsin's modified comparative negligence rule. We take pride in helping clients who have suffered injuries from negligent property owners fight for justice and full compensation for their damages. Our team will utilize the experience we've gained from decades of handling premises liability claims to make a strong case for you.
Common Slip & Fall Injuries
Many people think of the injuries associated with falling as relatively minor; however, this is a misconception. Slip and fall accidents can cause various injuries, ranging from minor to severe, which is why maintaining a safe premise is so essential.
Common slip & fall injuries include:
Sprains and Strains: Both sprains and strains result from the sudden stretching or twisting of ligaments or muscles. Depending on the severity of the sprain or strain, people may experience anything from soreness to significant pain, swelling, and loss of range of motion in their joints.
Broken Bones: Falls can cause fractures in any bone but most commonly occur in the arms, wrists, legs, ankles, and hips. Broken bones can be extremely painful, require immobilization with casts or braces for several weeks during recovery, and potentially lead to permanent disability.
Head Injuries: Slipping can result in a severe blow to the head, which could lead to a traumatic brain injury (TBI). Symptoms of a TBI include nausea, dizziness, confusion, memory problems, blurred vision, and/or speech problems. More serious cases may require surgery or long-term rehabilitation.
Back Injuries: A back injury due to a slip & fall accident could cause nerve damage resulting in radiating pain in the arms and legs. Depending on the location of the injury within the spine, it could also lead to paralysis if not treated properly.
Our attorneys at Bye, Goff & Rohde understand how devastating these kinds of injuries can be for you. That's why we offer free consultations designed to provide legal advice tailored specifically to your needs following an accident resulting from someone else's negligence.
Contact Us Today
We are proud to represent the people of La Crosse. When you put our attorneys to work for you, you owe nothing unless we win your case or get you a settlement. Don't let financial strain push you into abandoning your right to justice. Call us today.
---
We are here to get you back on your feet. To schedule a free consultation, call us at 608-602-7272 or contact us online today.
---
How a Slip and Fall Lawyers Can Help You
An experienced slip and fall attorney from Bye, Goff & Rohde can help you win your slip and fall case by providing legal counsel to ensure that all applicable laws are followed and that your rights are protected. Our attorneys will review the facts of your case to determine if there was negligence involved in causing the accident. If so, we will work to prove that you were not at fault for your injuries and will seek proper compensation for any medical costs, lost wages, or pain and suffering incurred.
We will pursue a full investigation into the incident, examining evidence such as photographs, videos, witness statements, medical records, and accident reports. We will also use our experience in personal injury cases to build a strong case for you. We have access to experts specializing in areas such as accident reconstruction who can provide valuable insight into what happened leading up to the incident.
Bye, Goff & Rohde is dedicated to helping our clients fight for the justice they deserve after a slip and fall incident. Our attorneys will fight vigorously, endeavoring to hold all negligent parties accountable for their actions. We understand how devastating these types of accidents can be, and we are prepared to do whatever it takes to help you get back on your feet again.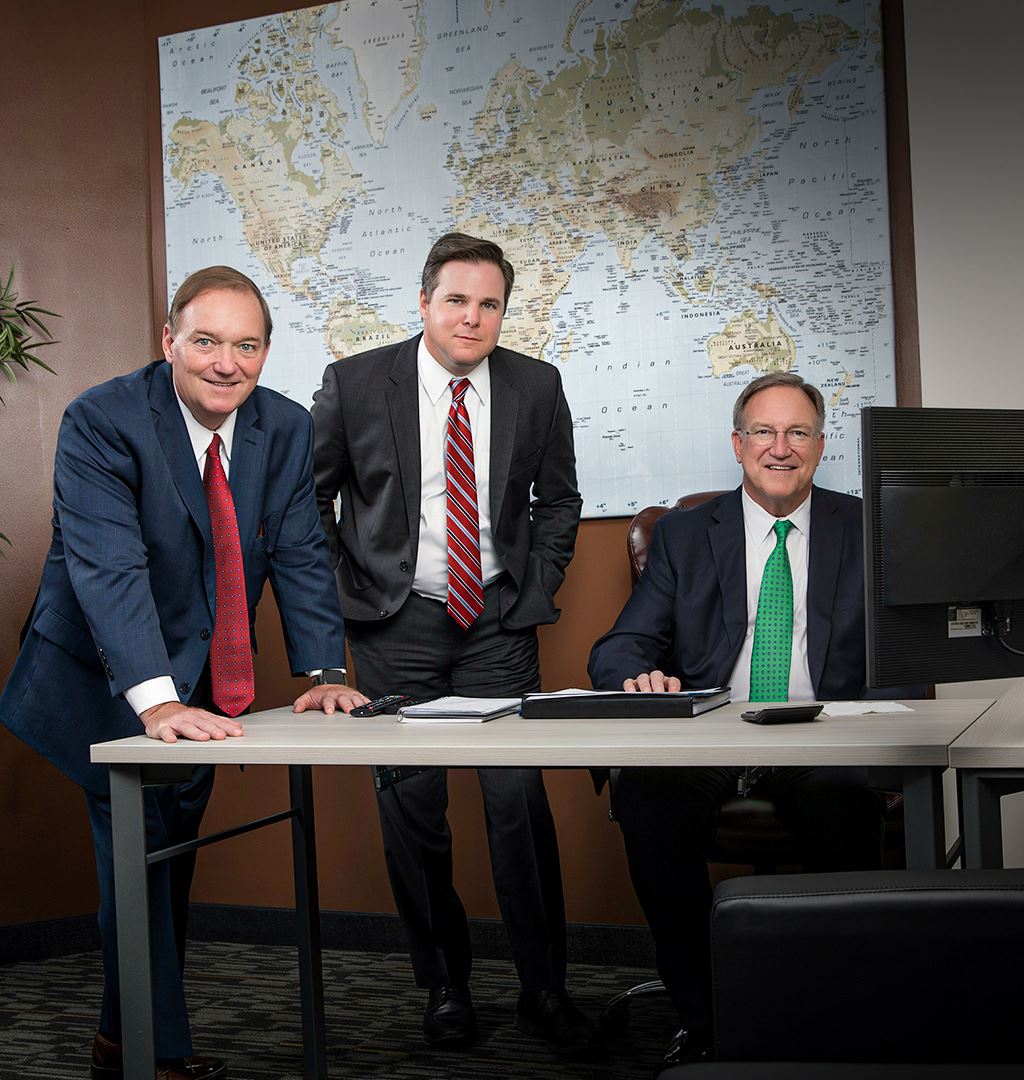 Hear From Our Past Client's
Real Clients. Real Stories.
"I Knew I Was in Good Hands"

Steve Goff and his staff helped me through a painful and emotional 3 + years in many ways. They were very diligent with all communications, they promptly and respectfully answered any questions or confusions that came up for me.

- Maryjo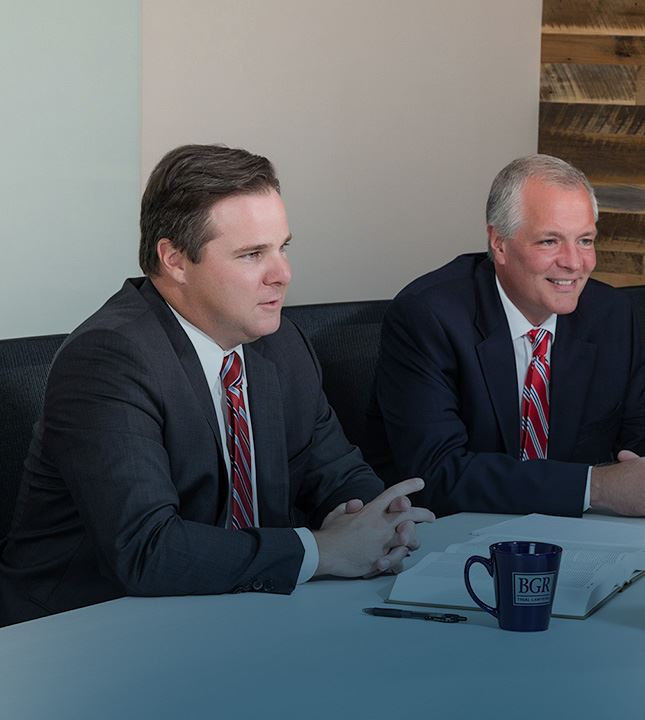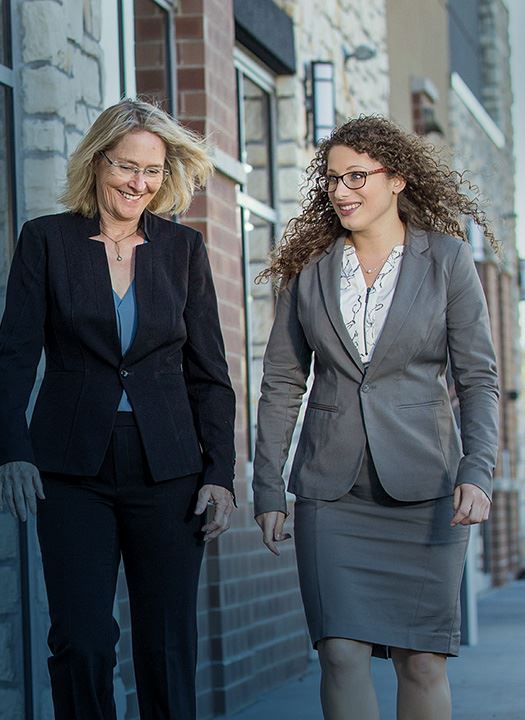 A Reputation for Excellence
The firm of Bye, Goff & Rohde has over 180 years of combined experience serving the people of La Crosse, Wisconsin. Our commitment to excellence has resulted in a reputation we are proud of.
All our lawyers are Board Certified by The National Board of Trial Advocacy. This is a prestigious honor granted to only three percent of lawyers nationwide. We work hard to provide the peace of mind you need after your fall and are committed to seeing you through the case.
A Trial Mentality
From the day you put our firm to work for you, we begin preparing to go to trial. Where many law firms seem content to settle quickly and move on to the next case, we take the time to ensure that we are fighting for maximum compensation. Our lawyers stand ready to pursue justice on your behalf, no matter what it takes.
Insurance companies know they cannot take advantage of our clients with settlement offers that leave you unjustly compensated.
Explore Our Past Successes We Get Results

$6.0 Million Drunk Driving Accident

Bye, Goff & Rohde obtained $6,000,000 on behalf of a client who was injured due to a tavern intoxicating an underage driver.

$2.4 Million Distracted Driving Accident

Bye, Goff & Rohde obtained $2,393,000 on behalf of an adult male who suffered serious injuries (including a brain injury) when he was hit by a truck driver who was texting on a cell phone.

$2.3 Million Spinal Cord Injury

Bye, Goff, & Rohde obtained $2,300,000 on behalf of an adult male who suffered a spinal cord injury in a Dodge vehicle.

$2.17 Million Tractor-Trailer Accident

Bye, Goff, & Rohde obtained $2,167,990 on behalf of an adult male who suffered multiple serious injuries including brain damage in a tractor-trailer accident.

$2.0 Million Burn Injury

Bye, Goff, & Rohde obtained $2,000,000 on behalf of an adult female who suffered severe burns as a result of a defective product.

$1.25 Million Pedestrian Accident

Bye, Goff & Rohde obtained $1,250,000 on behalf of a minor who was struck by a vehicle while on a skateboard.