La Crosse Truck Accident Attorneys
It's not uncommon to see semi-trucks all day and night on I-94 and 35W/E. For the most part, conscientious owners maintain those trucks and professional drivers practice safe driving practices while operating them. However, the pressures of getting a load delivered on time can sometimes cause some to skimp on safe practices. This can put your and your family's safety in jeopardy. If you've been injured in a truck accident due to negligence, our La Crosse truck accident attorneys at Bye, Goff & Rohde are here to help.
---
Have you been injured in a truck accident? Call (608) 602-7272 to schedule a free consultation.
---
Trucking Demands Safety
The powerful semi-truck can carry heavy loads at highway speeds for hours on end. These machines demand their owners' and drivers' constant attention to safety. If you've been in a truck accident, you know that even the most cautious drivers can find themselves in a situation where a collision with a truck is unavoidable.
Some examples of carelessness leading to truck accidents include:
Driver fatigue
Improperly balanced loads
Reckless driving
Speeding
Driving while talking or texting on a phone
Improper vehicle maintenance
Manufacturing errors
Results of carelessness or inattention on the truck driver's part can lead to life-changing consequences for the accident victim and their families.
Common Truck Accident Injuries
Because of their mass, weight, and the speed at which they travel, commercial trucks can cause massive damage to your body and vehicle during a collision. Injuries sustained in these kinds of accidents are often severe, life-altering, or, in some cases, fatal.
Some of the common injuries we see as a result of truck accidents include the following:
Traumatic brain injuries (TBIs) can range from mild to severe and may include concussions and other forms of head trauma that can lead to permanent disability. Symptoms can include headaches, dizziness, confusion, slurred speech, memory loss, attentiveness issues, personality changes, or behavioral problems.
Spinal cord injuries can be a significant consequence of truck accidents. These injuries can cause paralysis, mobility issues, and chronic pain that could last a lifetime.
Broken bones can occur when an individual is pinned between two objects during a collision or ejected from their vehicle upon impact. The severity of the fracture will depend on the type of bone broken and the force involved in the accident.
Lacerations and contusions are common cuts and bruises caused by flying debris or direct contact with another object during a crash. These injuries can be minor or more serious depending on the wound's depth and if any underlying tissue is affected.
Internal organ damage can result from blunt trauma sustained during an accident as organs become compressed within their cavities due to the force generated by the collision. This kind of injury may not be immediately apparent but could become life-threatening if left untreated.
Psychological trauma such as post-traumatic stress disorder (PTSD) can manifest after suffering a particularly horrific truck accident. While these types of mental health issues cannot necessarily be seen with the naked eye, it is vital to receive treatment for them to prevent long-term effects on one's overall well-being.
Regardless of your injury, we will do everything in our power to fight for fair compensation on your behalf. Our goal is to win you the compensation you need to cover all expenses associated with your injury, including intangible losses such as loss of consortium, pain and suffering, and mental anguish.
Proving Fault in a Wisconsin Truck Accident
In Wisconsin, negligence is defined as an action or inaction that falls below the expected standard of care. Negligence can occur when a person fails to act the same way a reasonable person would - resulting in harm to another person.
In order for a party to be found negligent, four elements must be present:
The first element that must be present to prove negligence is duty, which means that an individual owes another party some responsibility or obligation to follow a standard of care.
The second element is breach of duty, which requires that an action(s) taken by the individual was not in accordance with the expected standard of care.
The third element is causation, which means the injury sustained by the plaintiff was caused directly by the defendant's negligence.
The final element is damage, which states there must have been harm inflicted upon the plaintiff due to the defendant's negligence.
If all of these elements are present, a court may find an individual responsible for their actions and liable for any damages incurred by the plaintiff.
For example, let's say that a trucker caused an accident while driving recklessly. In operating a vehicle, they have a duty to consider the safety of other people on the road. Reckless driving is, therefore, a breach of duty because it fails to consider the safety of other drivers and passengers. If this reckless driving leads to an accident in which a person is injured, causation can be attributed to the trucker's reckless driving, laying the groundwork for a claim or lawsuit.
Proving negligence in these cases is easier said than done; however, we work closely with experts who can pinpoint negligence and liability through surveillance footage, witness accounts, and, in some cases, accident reconstruction.
Tragic Consequences
Lingering injuries, lifetime disability, and even death are often the result when an automobile is in an accident with a truck. Not only was your vehicle severely damaged or even totaled, but you may also face a long road to recovery. High medical bills, prescription medication, lost wages from missed work, and ongoing pain and suffering are just some of the consequences you may experience after your accident.
Insurance companies recognize that recovery from a truck accident is an expensive process. They may pressure you to accept a settlement quickly, knowing the strain on your finances may leave you feeling you have no choice.
You Do Have a Choice
The La Crosse truck accident attorneys of Bye, Goff & Rohde have been serving the people of the Wisconsin area since 1974. When you contact us, we will arrange a free consultation with one of our attorneys. For your convenience, we can even come to your home, at no cost, if your injuries prevent you from traveling to our office. When you put our firm to work for you, you owe us nothing unless we win your case or get you a settlement. Our attorneys feel that seeking justice and equitable compensation should not add to your financial burden.
We have over 180 years of experience and practice personal injury trial law. We have a reputation for excellence and for being willing to go above and beyond to make sure that our clients are dealt with fairly.
---
To schedule a free consultation, call us at (608) 602-7272 or contact us online.
---
Our truck accident attorneys at Bye, Goff & Rohde can help you with your claim. Most importantly, we will use our experience and knowledge to fight for the compensation you deserve.
Truck accidents are often incredibly complex and require a detailed understanding of state and federal regulations. Our attorneys understand the nuances of these laws and can guide you through each step of the process, from filing paperwork to negotiating with insurance companies.
We will investigate your accident to identify all potentially liable parties. This could include other drivers, manufacturers or parts suppliers, or government agencies responsible for maintaining roads or setting speed limits. We will also ensure that any evidence related to your claim is appropriately documented and used to maximize your chances of success in court.
Our attorneys have many years of experience dealing with truck accident claims, so we know how best to prepare for them and conduct negotiations on behalf of our clients. We'll represent you in court should it become necessary and fight for the maximum compensation to which you are entitled.
Contact Us Today
It is important for us to spend time with you and hear you describe your situation. Schedule your free consultation today. There is no obligation. We want the opportunity to give you a fair assessment of your case.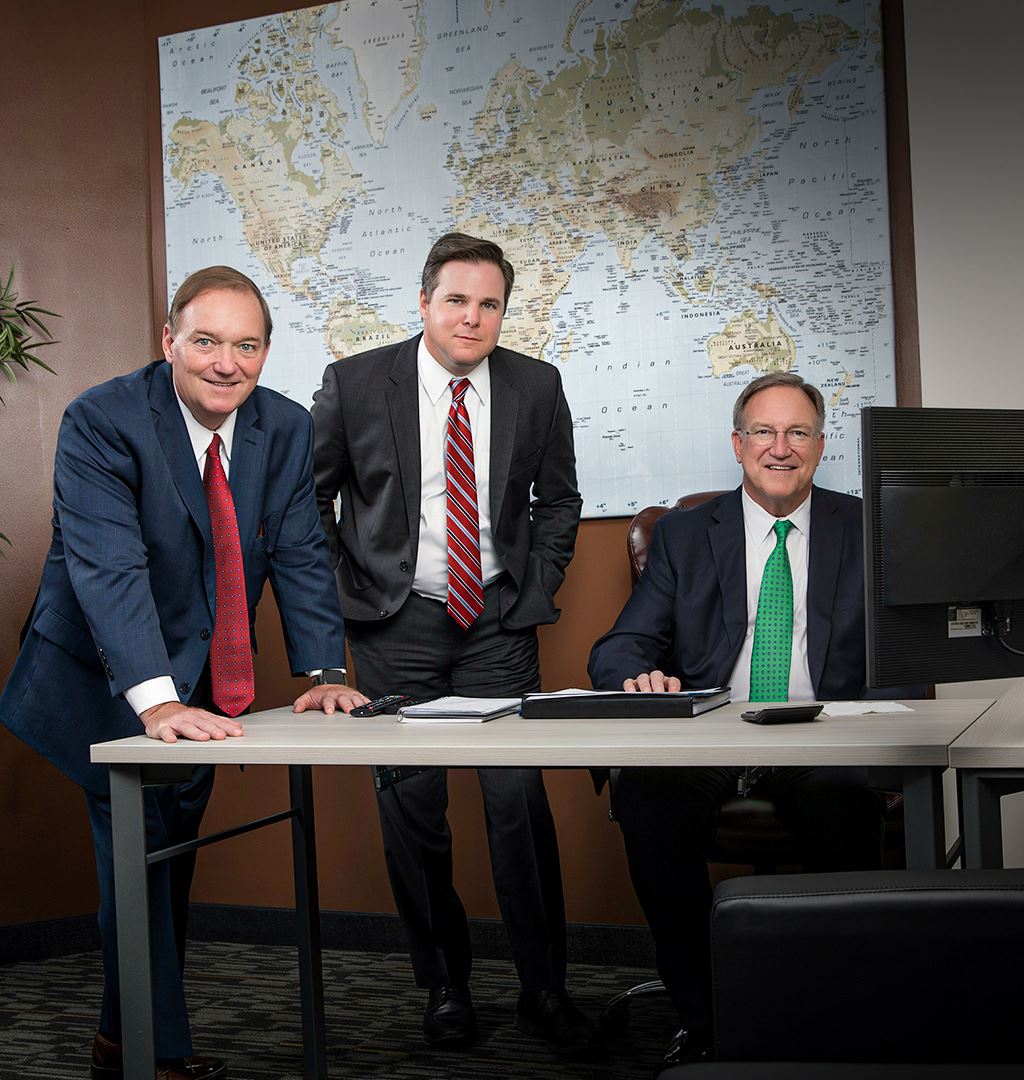 Why Truck Accident Claims Can Be More Complicated Than Car Accident Claims
Truck accidents can be more complicated than regular car accident claims because of a truck's sheer size and weight. A truck is usually much bigger and heavier than a car and is made up of multiple axles, often exceeding 20 feet in length. The force of the impact caused by its mass can cause catastrophic damage to property, people, and any other vehicles involved.
Additionally, many trucks carry hazardous cargo or chemical substances, which can cause additional risk.
Determining liability for truck accidents is also more complicated than for regular car accident claims.
In addition to the driver, multiple parties may be involved that must be identified and held accountable for their role in the accident, such as:
Third-Party contractors
Truck and part manufacturers
Government agencies responsible for road maintenance or regulation enforcement
The trucker's employer
Those responsible for safely loading the truck's cargo
An experienced legal team must thoroughly investigate to ensure that all potentially liable parties are identified and held responsible for their contribution to the accident. That said, having numerous liable parties could lead to higher compensation.
Finally, medical bills associated with truck accidents can add yet another layer of complexity regarding claims settlement negotiations between the two opposing legal teams. Victims of these types of crashes can suffer severe injuries due to the sheer force of impact from a large commercial vehicle, such as broken bones, head trauma, or even death.
Even with insurance coverage available for medical bills, victims may be unable to pay out-of-pocket costs associated with treatment not covered by their policy, as well as lost wages due to being unable to return to work. We can file a lawsuit seeking adequate compensation when this is the case.
Let us explain what we can do for you. Let us put our commitment to excellence to work for you.
Hear From Our Past Client's
Real Clients. Real Stories.
"The Definition of Professionalism"

Dean and his Team were the definitions of professionalism. I couldn't imagine going through this alone. Dean made this horrible period in our life way easier than I could ever imagine it being.

- Jessica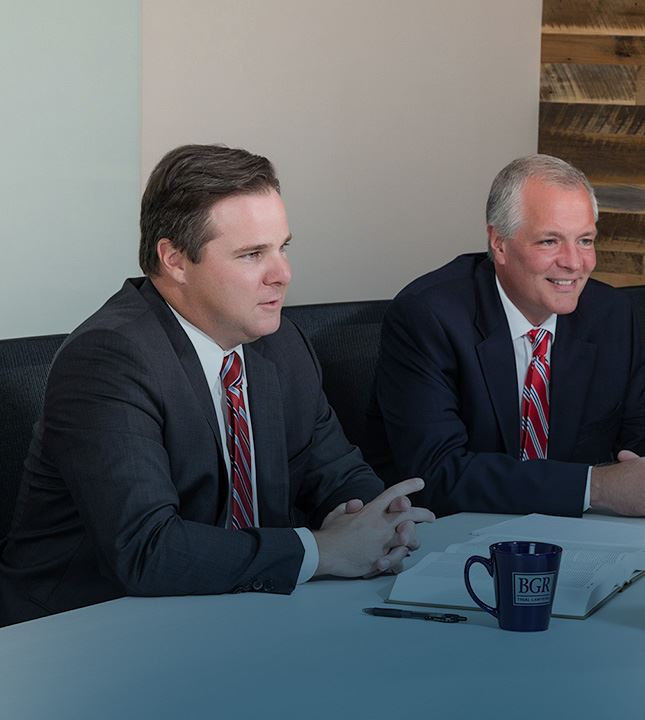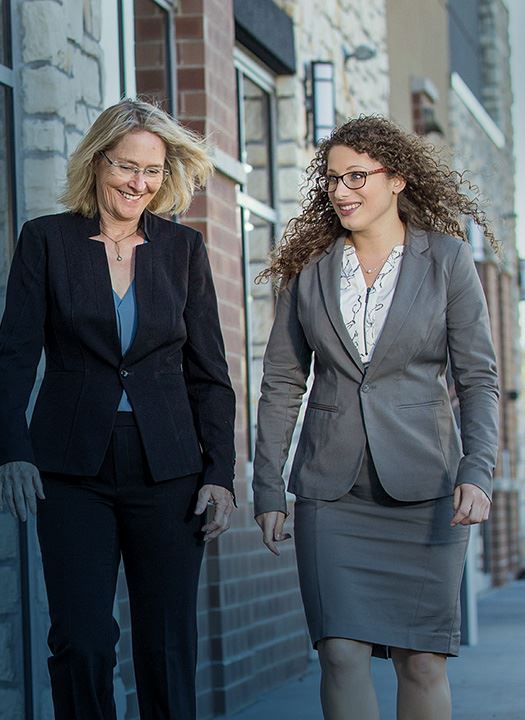 Explore Our Past Successes We Get Results

$6.0 Million Drunk Driving Accident

Bye, Goff & Rohde obtained $6,000,000 on behalf of a client who was injured due to a tavern intoxicating an underage driver.

$2.4 Million Distracted Driving Accident

Bye, Goff & Rohde obtained $2,393,000 on behalf of an adult male who suffered serious injuries (including a brain injury) when he was hit by a truck driver who was texting on a cell phone.

$2.3 Million Spinal Cord Injury

Bye, Goff, & Rohde obtained $2,300,000 on behalf of an adult male who suffered a spinal cord injury in a Dodge vehicle.

$2.17 Million Tractor-Trailer Accident

Bye, Goff, & Rohde obtained $2,167,990 on behalf of an adult male who suffered multiple serious injuries including brain damage in a tractor-trailer accident.

$2.0 Million Burn Injury

Bye, Goff, & Rohde obtained $2,000,000 on behalf of an adult female who suffered severe burns as a result of a defective product.

$1.25 Million Pedestrian Accident

Bye, Goff & Rohde obtained $1,250,000 on behalf of a minor who was struck by a vehicle while on a skateboard.