La Crosse Car Accident Attorneys
The highways and roads of Wisconsin can feel like a confusing jumble at times. With the interstates and roads that lead north to the cabin or south to the bluffs, there are many cars on the roads. No matter how cautious you are as a driver, you may not always be able to avoid an auto accident. The La Crosse car accident attorneys of Bye, Goff & Rohde have been serving Wisconsin since we opened our doors in 1974. If you've been injured in an accident, we have the experience to fight for your interests.
---
To schedule a free consultation, give us a call at 608-602-7272.
---
Common Causes of Car Accidents in La Crosse, Wisconsin
Car accidents occur frequently. They can seem to be a regular part of life. However, most accidents happen because someone fails to look out for the safety of others, which is their duty.
Common careless behaviors that result in accidents include:
Talking or texting while driving
Speeding
Reckless driving
Improper vehicle maintenance
Failure to observe traffic laws and signals
Finding the exact reason for your accident can be a complex task requiring careful attention to detail. Our attorneys pursue every case with the knowledge that you've suffered lasting effects from your accident. You deserve time and attention.
What Injuries Commonly Occur in Car Accidents?
Car accidents are hazardous and often lead to severe injuries, some of which could last forever.
While many injuries can occur due to a car accident, some of the most common include:
Broken Bones
Whiplash
Concussions
Head Trauma
Spinal Cord Injuries
Internal Organ Damage
In addition to physical injuries that may be sustained in a car accident, you may experience psychological trauma. Emotional symptoms such as depression, anxiety, fearfulness, and post-traumatic stress disorder (PTSD) can all be caused by a car accident.
Our attorneys are here to help if you are suffering from an injury due to a car accident caused by negligence. We have a proven track record of getting compensation from insurance companies and other liable parties to cover the victim's medical bills, lost wages due to missed work days, pain and suffering damages, and more.
How Do Wisconsin Fault Laws Work When It Comes to Car Accidents?
Wisconsin is an at-fault insurance state, meaning you must prove someone else's negligence before recovering damages. Our fault laws work under a modified comparative negligence system. Under this system, damages are distributed based on how much each party was at fault for the accident. For example, if you were involved in an accident that caused $100,000 worth of damage and your actions contributed 20% to the cause, you would only be able to recover 80% of the total amount ($80,000).
It is important to remember that many factors can influence who is liable for an accident, such as proof of intoxication or recklessness. By understanding how fault laws work in Wisconsin and how comparative negligence affects legal proceedings, you may better understand the compensation you're eligible to receive from those liable.
How Long Will My Case Take to Resolve?
The amount of time it takes to resolve a Wisconsin car accident claim depends on several factors, including the complexity of the case and any legal proceedings involved. Generally speaking, most claims are resolved within one to three months of filing, but certain cases may take longer depending on the specifics.
In some cases, an insurance company may quickly provide an offer that compensates for medical bills and lost wages; however, insurers will typically try to pay out as little as possible and may offer you a settlement that is too small to cover your damages. We will handle all negotiations with insurers, as we know how to fight for a more significant claim.
Other, more complex claims, such as those involving severe injuries or death, could require a lengthy court battle before settling. If a settlement is not reached during negotiations with the insurance company, a lawsuit must be filed to recover compensation. This can extend the process as attorneys require time to prepare evidence and negotiate terms.
At Bye, Goff & Rohde, we understand how important it is to resolve your claim promptly. Our experienced La Crosse car accident lawyers will help you navigate all aspects of your car accident claim and will aggressively seek to reach a fair settlement as soon as possible. We are committed to providing personalized attention and effective representation so that you can get compensation for the damages you have incurred.
---
We are here to help. Call us at (608) 602-7272 or contact us online to schedule your free estimate.
---
Our La Crosse car accident attorneys are committed to fighting for the best possible outcome for your case. With decades of experience in personal injury law, we have the knowledge and know-how to build strong cases.
Our lawyers understand that car accidents can cause severe physical, emotional, and financial pain for those involved. We are dedicated to fighting for your rights and will use every available legal tool to seek justice. We handle all types of motor vehicle accidents, including rear-end collisions, head-on collisions, hit-and-run accidents, drunk driving collisions, and more.
We provide comprehensive legal advice and guidance throughout the legal process, from filing an insurance claim to taking your case to court if necessary. We will investigate the accident scene to determine negligence, obtain statements from witnesses, and review police, medical, and other records related to your case. Our lawyers will also consult with experts in various fields, such as accident reconstructionist, who can provide valuable insight into how exactly a collision occurred.
We will fight hard for you, seeking fair compensation for medical bills and lost wages. Our attorneys have years of experience handling these cases, which gives us an advantage when negotiating with insurance companies or litigating in court. By choosing Bye, Goff & Rohde as your car accident lawyers, you can rest assured that we will give you personalized attention, honest advice, and aggressive representation throughout the entire process.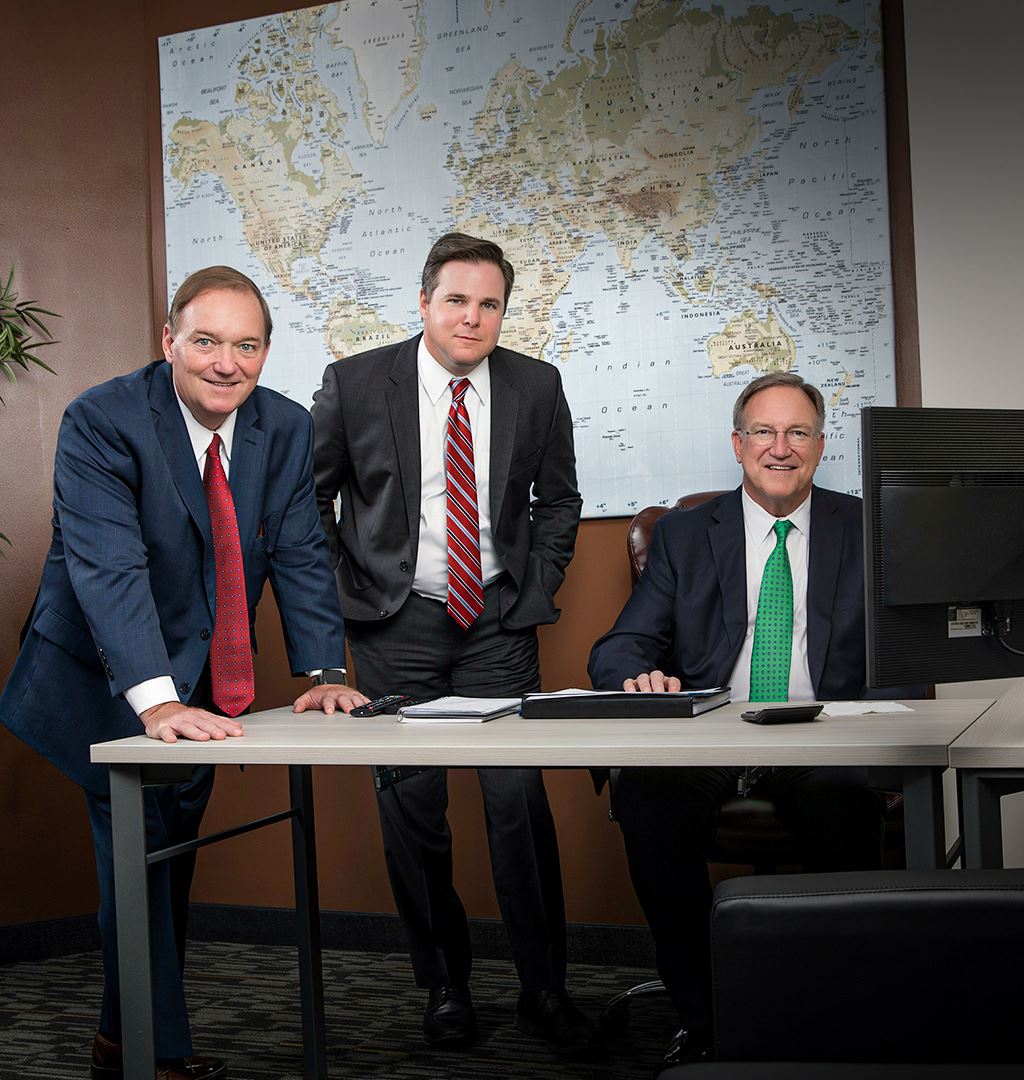 You Deserve Justice
The injuries suffered in a car wreck can be severely painful, and the effects can linger for years. You may face expensive medical bills, costs for prescription medication, lost wages due to time off from work, physical and occupational therapy, and extensive pain and suffering.
You don't have to accept the settlement the insurance company offers. How long you will need rehab or specialized medical equipment to facilitate your recovery may not be immediately apparent. Our attorneys will fight to keep insurance companies from taking advantage of you, endeavoring to reach a settlement covering all your damages. We are prepared to take your case to trial if necessary.
We Get Results
From the moment our lawyers go to work for you, we take the time to listen to you and understand your situation. We never forget that our work is not about representing a case; it's about representing you. Where many law firms seem eager to accept an initial settlement offer, we prepare to go all the way to trial, if need be, to ensure that you get equitable compensation that won't leave you stuck with expensive medical bills after your settlement has run out.
The Experience You Need
The La Crosse car accident attorneys at Bye, Goff & Rohde have a combined 180 years of experience. We practice personal injury trial law and have the specific experience you need.
We are proud that our partners are all Board Certified by The National Board of Trial Advocacy. This honor is awarded to only a very small percentage of attorneys nationwide. We put that expertise to work on your behalf.
Contact Us Today
When you call us, we will set up a free personal consultation. There's no obligation, and we can even meet with you at your home.
---
When you allow us to begin working on your behalf, you owe us nothing unless we win your case or get you a settlement. Let's meet to discuss your accident and how best to proceed.
---
Hear From Our Past Client's
Real Clients. Real Stories.
"Super Attorney"

Brian is an amazing attorney! He was there for me during a really rough time. They were truly there for me anytime I needed anything. He gave me his cell phone number (what attorney does that?) and during my deposition, he came out like SUPER Lawyer.

- Shiela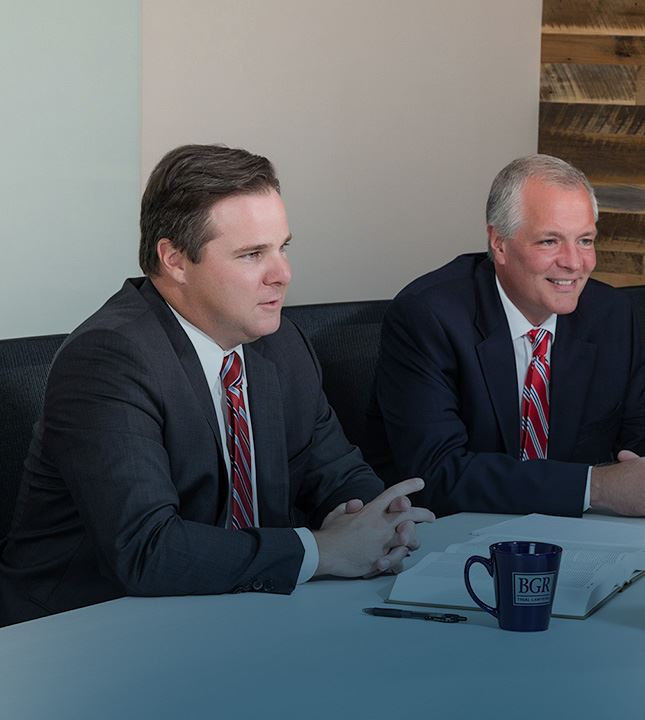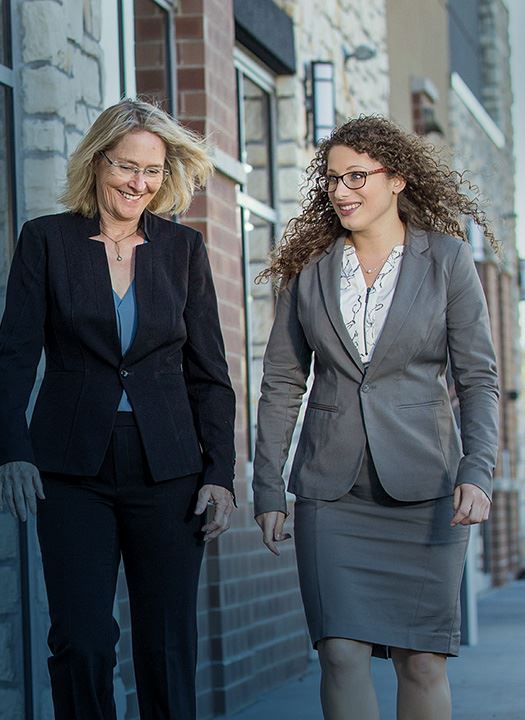 Explore Our Past Successes We Get Results

$6.0 Million Drunk Driving Accident

Bye, Goff & Rohde obtained $6,000,000 on behalf of a client who was injured due to a tavern intoxicating an underage driver.

$2.4 Million Distracted Driving Accident

Bye, Goff & Rohde obtained $2,393,000 on behalf of an adult male who suffered serious injuries (including a brain injury) when he was hit by a truck driver who was texting on a cell phone.

$2.3 Million Spinal Cord Injury

Bye, Goff, & Rohde obtained $2,300,000 on behalf of an adult male who suffered a spinal cord injury in a Dodge vehicle.

$2.17 Million Tractor-Trailer Accident

Bye, Goff, & Rohde obtained $2,167,990 on behalf of an adult male who suffered multiple serious injuries including brain damage in a tractor-trailer accident.

$2.0 Million Burn Injury

Bye, Goff, & Rohde obtained $2,000,000 on behalf of an adult female who suffered severe burns as a result of a defective product.

$1.25 Million Pedestrian Accident

Bye, Goff & Rohde obtained $1,250,000 on behalf of a minor who was struck by a vehicle while on a skateboard.