Eau Claire Motorcycle Accident Attorneys
Committed Legal Representation for Victims
Motorcycle accidents can be catastrophic, leaving riders with severe and life-altering injuries. At Bye, Goff & Rohde in Wisconsin and Minnesota, we understand the particular risks motorcyclists face on the road and are dedicated to helping them seek justice for their losses after a crash.
Our experienced Eau Claire motorcycle accident lawyers have represented motorcycle accident victims for decades, providing comprehensive legal counsel and representation when needed. We fight to get fair compensation for any medical bills, lost wages, or other damages resulting from an accident.
We know how difficult recovering from a motorcycle crash can be, emotionally and financially, so our team works hard to ensure you get the representation you deserve while seeking justice against negligent parties who may have caused your injuries. Contact us today to learn how we can help with your case.
---
If you have recently suffered an injury from a motorcycle accident caused by another party's negligence, call us at (534) 202-5404 to schedule a free case consultation.
---
Common Causes of Motorcycle Accidents
Motorcycle riders are much more likely to get in an accident than other drivers due to their smaller size and lack of protection. According to the Wisconsin and Minnesota Department of Transportation (WisDOT), there were over 2,000 motorcycle accidents, 112 of which were fatal, reported in 2020 alone.
Common causes of motorcycle accidents include:
Distracted Drivers: Other motorists on the road often fail to pay attention and may not see motorcyclists until it's too late.
Intoxicated Drivers: Drunk driving is a significant factor in many motorcycle crashes throughout the state.
Poor Weather Conditions: Motorcyclists are particularly vulnerable to slick roads, heavy rain, and snow. This is especially true when combined with other factors like low visibility or sudden braking by other vehicles on the road.
Road Hazards: Everything from potholes to debris can lead to dangerous conditions for motorcyclists.
Aggressive Driving: Tailgating, speeding, and other forms of aggressive driving can easily lead to a deadly motorcycle accident.
At Bye, Goff & Rohde, our experienced attorneys understand the dangers you face when you take to the roads across the state and we are dedicated to helping you. We offer comprehensive legal services and fight for total financial compensation for your medical costs, lost wages, and any further damages associated with your accident.
Common Motorcycle Accident Injuries
Motorcycle accidents can be particularly dangerous due to the lack of protection that riders have compared to those in cars. At Bye, Goff & Rohde, our experienced personal injury attorneys are dedicated to helping you get the compensation you deserve for your injuries and losses.
Some of the most common injuries that motorcyclists suffer in accidents include:
Head Injuries: Brain trauma, skull fractures, and concussions are all severe head injuries caused by motorcycle collisions.
Spinal Cord Injuries: Damage to the spine can cause paralysis or other life-altering disabilities.
Road Rash: This happens when skin scrapes against asphalt or concrete at high speeds during a crash. It can cause severe lacerations and infections if not treated properly.
Broken Bones: Motorcycles don't offer much protection for riders, so broken bones are common in these types of accidents.
Internal Bleeding/Organ Damage: Severe internal bleeding or organ damage can occur due to blunt force trauma suffered in an accident.
Following an accident, it is crucial to have a comprehensive medical evaluation performed so that you can document any injuries related to your accident. Having an official record written by a doctor is excellent evidence that is hard to refute in a legal case. It is also required for us to make an accurate estimate of the compensation you are entitled to.
---
To schedule a free consultation, give us a call at (534) 202-5404 or contact us online.
---
Depending on the circumstances of the accident, you may be entitled to recover damages from both the at-fault driver's insurance company and their own uninsured/underinsured motorist coverage.
Damages that can be recovered following a motorcycle accident injury in Wisconsin and Minnesota generally fall into two categories: special damages (economic) and general damages (non-economic).
Special damages refer to compensation for financial loss associated with medical treatment and rehabilitation costs, lost wages due to being unable to work while recovering, and any property damage resulting from the accident.
General damages are typically awarded for intangible losses such as pain and suffering or emotional distress resulting from physical injuries or disability caused by the accident.
In some cases where a person's negligence or recklessness was particularly egregious—such as when driving under the influence of alcohol—punitive damages may also be available; however, it is worth noting that these are rarely awarded.
Motorcycle Accident Lawyers Working for You
Our Eau Claire motorcycle attorneys at Bye, Goff & Rohde want to hear more about your case. We have worked hard to help clients seek justice since 1974, refusing to back down against big businesses, corporate attorneys, and insurers. We will stand by you every step of the way during your case, offering invaluable legal guidance and advice whenever necessary. Call us to find out what we can do for you.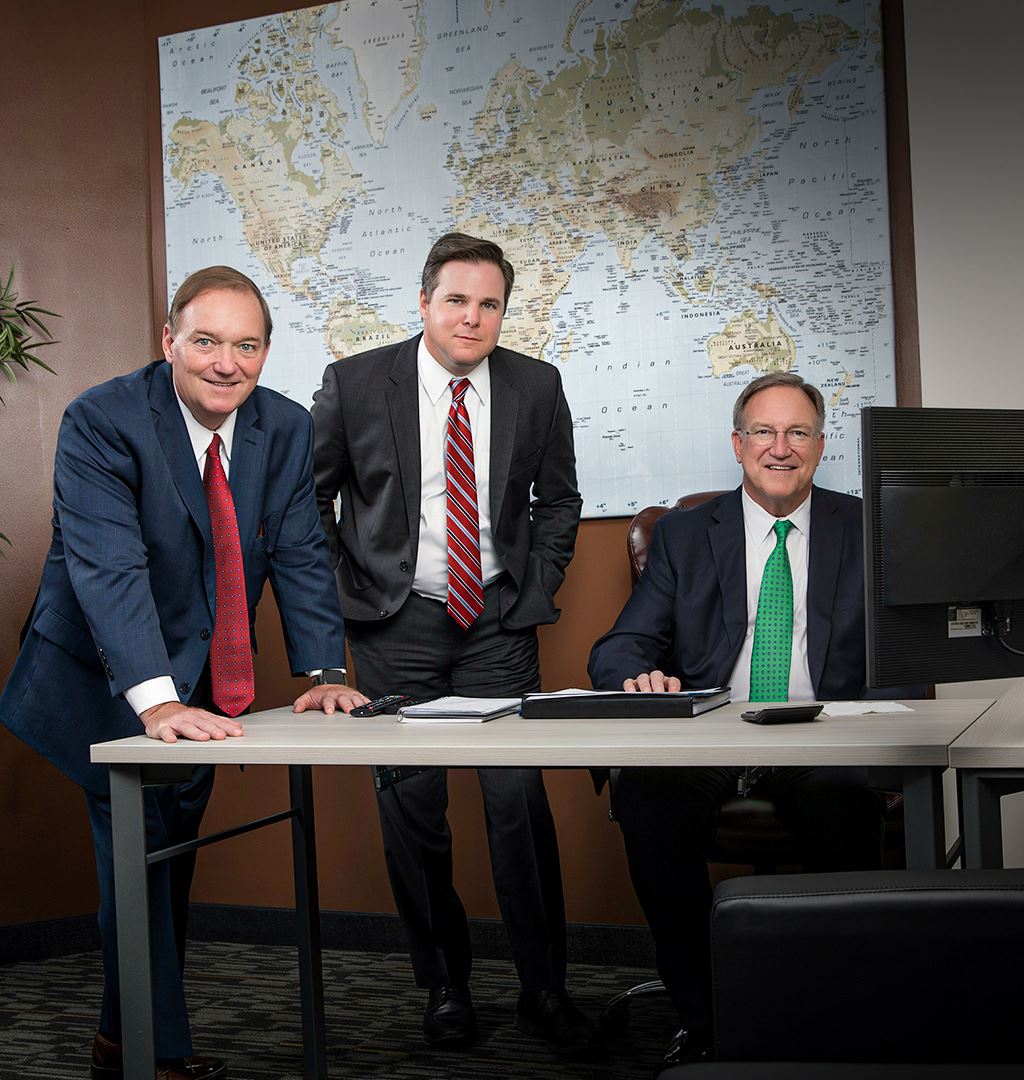 How Can an Attorney Help You Recover Damages for Your Injuries
An experienced lawyer from Bye, Goff & Rohde can be invaluable in your motorcycle accident case. Motorcycle accident cases can be complex and require a thorough understanding of the law. We know the legal process necessary to build a strong case and will ensure all evidence is presented correctly to maximize the potential for recovering damages.
Our team of Eau Claire motorcycle accident lawyers will help you identify all liable parties, evaluate available damages, and calculate a fair settlement amount. We also know how to negotiate with insurance companies for a fair settlement offer. We will represent you in court and fight for your rights during legal proceedings if needed.
When negotiating a settlement, we will consider factors such as medical costs, lost wages, pain and suffering, mental anguish, physical therapy expenses, permanent disability or disfigurement caused by the accident, and reduced earning capacity due to injuries sustained in the accident. We will also review any applicable insurance policies (including uninsured/underinsured motorist coverage) as well as applicable statutes of limitation to ensure that your case is appropriately handled within state laws.
Bye, Goff & Rohde will work diligently on your behalf, seeking to maximize recovery of monetary damages related to your injury claim so that you are able to move forward with life after an accident.
Hear From Our Past Client's
Real Clients. Real Stories.
"The Definition of Professionalism"

Dean and his Team were the definitions of professionalism. I couldn't imagine going through this alone. Dean made this horrible period in our life way easier than I could ever imagine it being.

- Jessica