Duluth Slip & Fall Accident Attorney
Injured in a Slip & Fall Accident in Duluth, MN?
Slip and fall accidents can occur anytime and anywhere, from a grocery store to a parking lot. These accidents can result in serious injuries, medical bills, and lost wages. If you or a loved one has suffered a slip and fall accident in Duluth, you need an experienced personal injury lawyer on your side.
At Bye, Goff & Rohde, our attorneys have represented many clients who have been injured in slip and fall accidents. We understand the challenges that these accidents present, from dealing with insurance companies to recovering lost wages and medical expenses. Our team of lawyers is dedicated to helping clients get the compensation they deserve.
The following are several reasons:
Thorough Investigation: Our attorneys conduct a thorough investigation of the accident to determine the cause and liability. We gather evidence, interview witnesses, and consult with experts to build a strong case.
Communication: We keep clients informed throughout the process and make ourselves available to answer any questions or concerns.
Negotiation: We negotiate with insurance companies and other parties to secure a fair settlement for our clients.
Litigation: If necessary, we are prepared to take the case to court to fight for our clients' rights.
---
Call 218-510-1030 or contact us online today to schedule a free consultation.
---
Understanding Slip & Fall Accidents
A slip-and-fall accident, also commonly referred to as a trip-and-fall accident, is a type of personal injury incident that occurs when an individual slips, trips, or stumbles on a surface and loses their balance, resulting in a fall. These accidents can happen virtually anywhere, both indoors and outdoors, and they can lead to various degrees of injuries, from minor bruises and sprains to more severe fractures, head injuries, or even fatalities.
Common causes of slip-and-fall accidents include:
Wet or slippery surfaces: Spills of liquids, oils, or other substances on floors or walkways. Rainwater, snow, or ice accumulation on outdoor surfaces like sidewalks and parking lots. Mopped or waxed floors that have not been properly dried or marked with warning signs.
Uneven or damaged surfaces: Uneven flooring or sidewalks, including cracks or potholes. Loose or torn carpeting or rugs. Broken or damaged tiles or floorboards.
Poor lighting: Insufficient lighting in stairwells, hallways, or parking lots. Burned-out or malfunctioning light fixtures.
Inadequate signage and warning: Missing warning signs or caution cones in areas with potential hazards. Lack of clear safety instructions or warnings for specific dangers.
Clutter and debris: Objects or debris left in walkways or on stairs. Overcrowded or poorly organized spaces.
Footwear and clothing: Wearing inappropriate or unsuitable footwear for the environment (e.g., high heels on slippery surfaces). Loose or long clothing that can get caught on objects.
Negligence or lack of maintenance: Property owners or managers failing to address known hazards promptly. Failure to conduct regular inspections and maintenance of premises.
Weather conditions: Slippery conditions caused by rain, snow, ice, or frost.
Age and physical condition: Factors such as age, physical limitations, or pre-existing health conditions that make an individual more susceptible to falling.
Distractions or inattentiveness: Texting, talking on the phone, or other distractions that divert attention away from the walking surface. Inattentiveness to surroundings or failing to notice potential hazards.
Slip-and-fall accidents can result in significant injuries and financial burdens, so it's important for both property owners and individuals to take preventive measures to reduce the risk of such incidents. Property owners should maintain safe premises, while individuals should exercise caution and pay attention to their surroundings, especially in areas known for potential hazards. If someone is injured in a slip-and-fall accident, they may be eligible for compensation if negligence on the part of the property owner or responsible party can be proven.
Ready to Help You Immediately
Our attorneys have a successful track record of recovering compensation for clients who have suffered slip and fall accidents. We understand the complexities of these cases and know how to navigate the legal system to get the best possible outcome.
---
If you have been injured in a slip and fall accident in Duluth, MN, contact Bye, Goff & Rohde today. Our attorneys are here to help you get the compensation you deserve.
---
Hear From Our Past Client's
Real Clients. Real Stories.
"I Would Recommend Them Without Reservation"

I received a fair result. Which is always positive. However, my primary message is that this law firm, and particularly Mr. Laule, has been both attentive and caring.

- Tom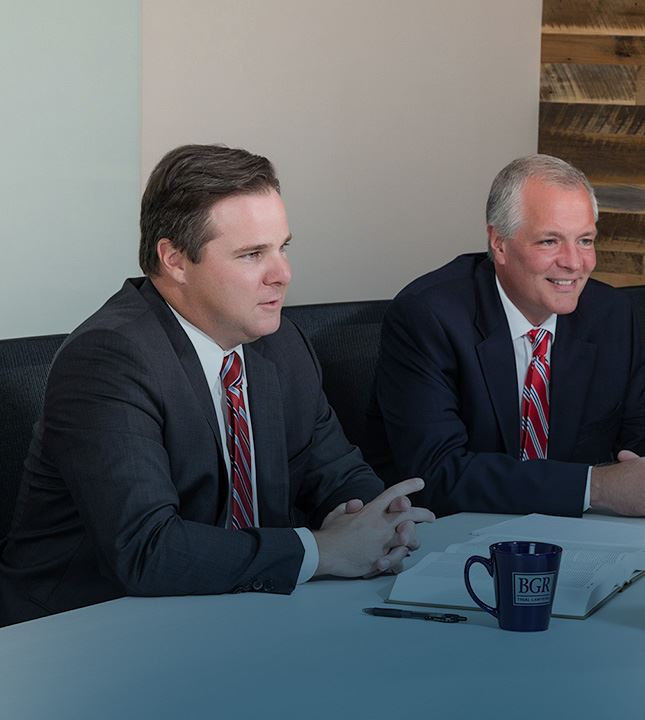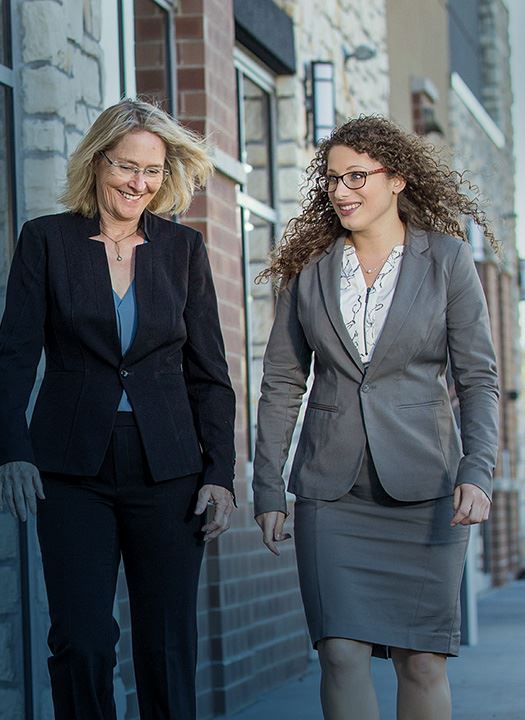 Explore Our Past Successes We Get Results

$6.0 Million Drunk Driving Accident

Bye, Goff & Rohde obtained $6,000,000 on behalf of a client who was injured due to a tavern intoxicating an underage driver.

$2.4 Million Distracted Driving Accident

Bye, Goff & Rohde obtained $2,393,000 on behalf of an adult male who suffered serious injuries (including a brain injury) when he was hit by a truck driver who was texting on a cell phone.

$2.3 Million Spinal Cord Injury

Bye, Goff, & Rohde obtained $2,300,000 on behalf of an adult male who suffered a spinal cord injury in a Dodge vehicle.

$2.17 Million Tractor-Trailer Accident

Bye, Goff, & Rohde obtained $2,167,990 on behalf of an adult male who suffered multiple serious injuries including brain damage in a tractor-trailer accident.

$2.0 Million Burn Injury

Bye, Goff, & Rohde obtained $2,000,000 on behalf of an adult female who suffered severe burns as a result of a defective product.

$1.25 Million Pedestrian Accident

Bye, Goff & Rohde obtained $1,250,000 on behalf of a minor who was struck by a vehicle while on a skateboard.